Beijing plays constructive role for better global governance
By Zhang Yunbi | China Daily | Updated: 2023-09-14 07:24
Document elaborates on philosophy of peace, security and development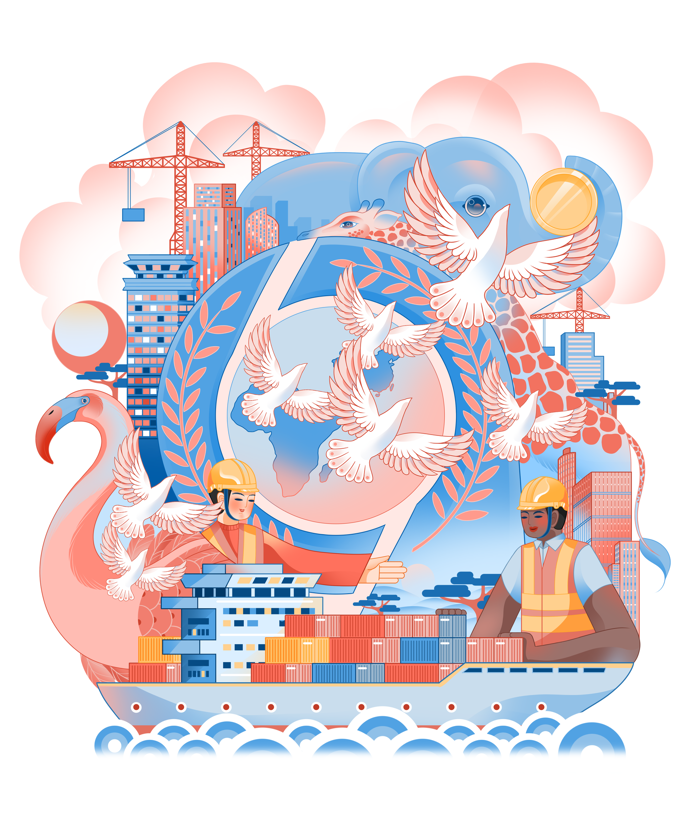 Beijing has said a document just released by the country's Foreign Ministry focuses on key areas of global governance reform and testifies to China's "constructive role in international affairs".
The Foreign Ministry issued on Wednesday a comprehensive document titled "The Proposal of the People's Republic of China on the Reform and Development of Global Governance".
Observers noted that the document was released amid the ongoing 78th session of the United Nations General Assembly, which opened on Sept 5. The general debate of the UN General Assembly will take place from Sept 19 to 26.
The document elaborated on China's positions and detailed propositions in key areas of global governance such as peace and security, development, human rights and society.
It also addressed some new frontiers in global governance as well the reform of multilateral institutions.
On specific hot spot issues, the document said that Beijing "firmly supports a political settlement of the Ukraine crisis", and "all efforts conducive to a peaceful settlement of the crisis should be supported".
China welcomes the New Agenda for Peace presented by UN Secretary-General Antonio Guterres, and "is ready to have further discussions and build consensus with all parties", the document said.
Commenting on Beijing's solutions for global issues, the document called on the international community to jointly implement the Global Development Initiative, the Global Security Initiative and the Global Civilization Initiative — three major visions put forward by President Xi Jinping.
It also asked countries to "jointly build a community with a shared future for mankind".
Foreign Ministry spokeswoman Mao Ning said the document "demonstrates China's sense of responsibility as a major country and its constructive role in international affairs".
By releasing the document as the 78th UN General Assembly session gets underway, China is contributing its ideas to global governance reform, Mao said.
Experts said that China's active role in improving global governance does not eye narrow-minded geopolitical competition but the common good of the whole of mankind.
"What Beijing looks to is better governance in various countries, better livelihood of the peoples, greater impetus for the economic recovery in the post-pandemic era," said Su Xiaohui, deputy director of the Department of American Studies at the China Institute of International Studies.
Also, China is working hard on expanding the lineup of international public goods for tackling global issues such as climate change, as well as for providing more and better solutions for hot spot security issues, she added.
Mao, the spokeswoman, pointed out that the current international situation is chaotic, and various global challenges are emerging one after another.
"The international community is looking to the UN to play an active role in international affairs and make new progress in reforming and improving the global governance system," she said.
The ongoing session of the UN General Assembly presents an important opportunity for the international community to build on political consensus, enhance solidarity and cooperation and work together to meet challenges, the spokeswoman said.
zhangyunbi@chinadaily.com.cn