To realize the global aspirations for a better future
China Daily | Updated: 2023-09-15 08:18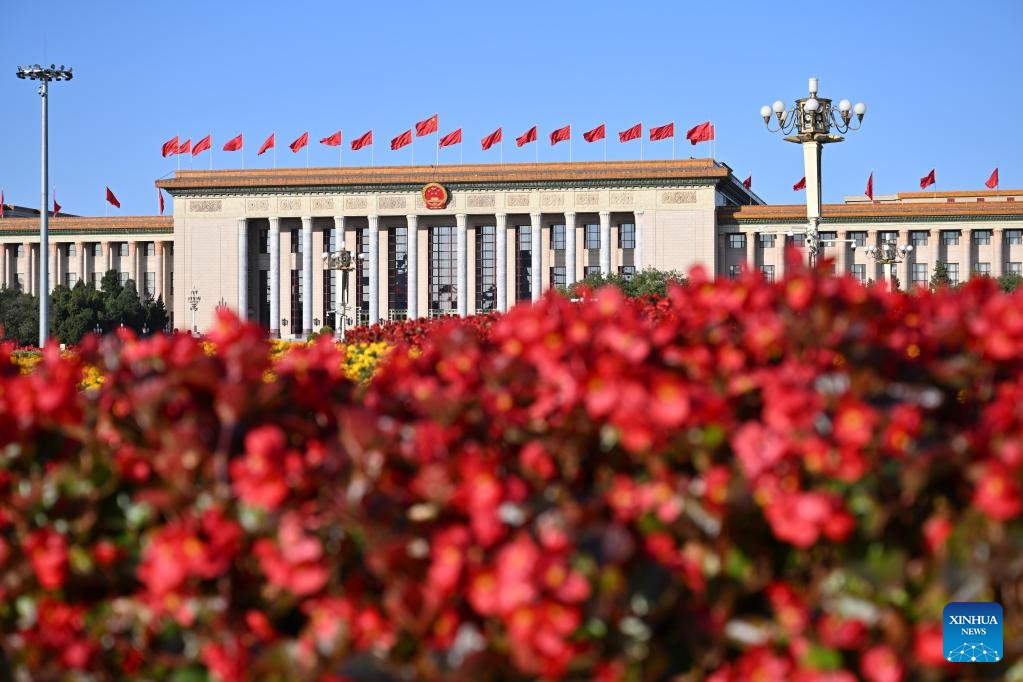 Editor's Note: The Chinese Foreign Ministry on Wednesday issued the Proposal of the People's Republic of China on the Reform and Development of Global Governance. The following are excerpts:
The Global Security Initiative advocates a commitment to the vision of common, comprehensive, cooperative and sustainable security and a commitment to peacefully resolving differences and disputes between countries through dialogue and consultation.
China firmly supports a political settlement of the Ukraine crisis. No one gains from conflicts and wars, and the imposing of sanctions, the exerting of pressure, or by adding fuel to the fire. China urges efforts to maintain mutual respect, abandon the Cold War mentality, stop ganging up to stoke camp-based confrontation, and work to build a balanced, effective and sustainable European security architecture.
China strongly condemns all forms of terrorism and extremism, and supports the United Nations in playing a central and coordinating role to help developing countries build capacity to fight terrorism, form greater synergy worldwide to counter terrorism, and address the challenges brought by emerging technologies.
With the implementation of the Global Development Initiative as a main focus, China will push for international efforts to consolidate and expand consensus on development and keep development front and center on the global agenda.
China calls on developed countries to deliver on their commitments on official development assistance and climate financing, address the uneven distribution of global development resources, pay attention to development knowledge sharing, and provide capacity-building support to developing countries. China calls for higher-level cooperation, better cost-effectiveness, higher-quality supply and stronger development resilience in Belt and Road cooperation.
In proposing the Global Civilization Initiative, China aims to promote exchanges and mutual learning among civilizations and enhance mutual understanding and friendship among the peoples of all countries.
Calling for respecting the diversity of civilizations, China urges all countries to uphold the principles of equality, mutual learning, dialogue and inclusiveness and let cultural exchanges transcend estrangement, mutual learning transcend clashes, and coexistence transcend feelings of superiority.
In advancing human rights, countries should put the people front and center, make the people's aspirations for a better life their starting point and ultimate goal, and keep making efforts to resolve the most practical problems that are of the greatest and most direct concern to the people so that people can lead a good life.