Media bias in Australia frustrates many
By KARL WILSON in Sydney | China Daily Global | Updated: 2023-09-18 09:02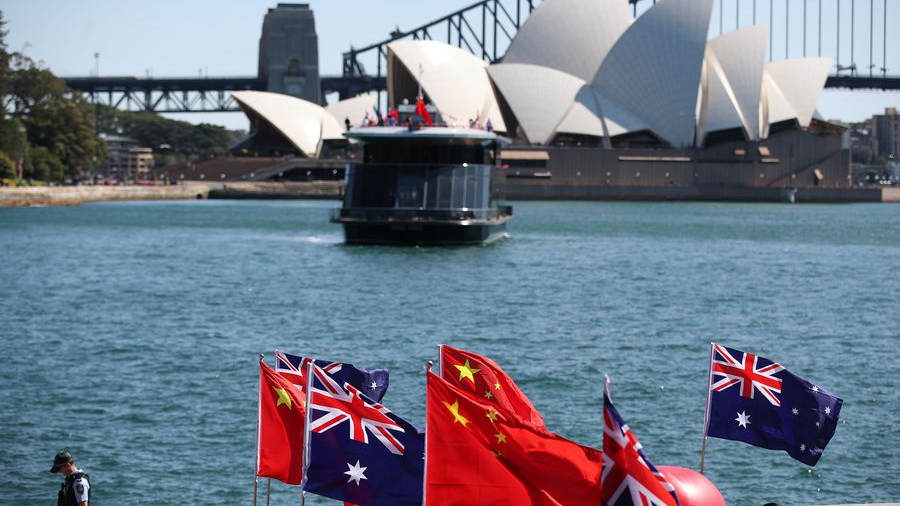 Survey finds most Chinese migrants raise concerns over reporters' hyperbole
For many Chinese who have migrated to Australia, the country they now call home is starting to appear not so welcoming, and they blame the media for much of the problem.
A survey by the Australia-China Relations Institute at the University of Technology Sydney, or UTS, found that 91 percent of Chinese Australians are concerned by the Australian English-language media's tendency to engage in speculation about a "war" with China.
Earlier this year, several newspapers carried a series of articles over a five-day period under the banner "Red alert: War risk exposed". One headline read: "Australia must prepare for threat of China war".
Another headline "Very high risk of Chinese spy inside Parliament House" ran recently, in a report that quoted a Liberal Party lawmaker as saying there was a good case for security vetting of Parliament House workers, as the risk of a "Chinese spy" undermining Australia's political processes was "very high".
One of the survey respondents said: "Of course I'm worried about the prospect … Nobody wants to be in a situation where the two countries that matter to them most — the motherland and their adopted country — are at war."
According to the survey "First-generation PRC migrants and social cohesion", many migrants — about 63 percent — said they felt emotional and mental anguish with the Australian media's biased reporting on China.
They felt the Australian media was fueling hostility toward them.
The report focused on first-generation Chinese migrants to Australia rather than those of Chinese descent.
The 2021 Census found that nearly 550,000 migrants were born in China, comprising 2.2 percent of Australia's overall population. This marks an increase in the number of Chinese-born migrants by just over 40,000 since the previous census in 2016.
In the 2016 census, China was the second-most common country of birth for migrants, behind the United Kingdom. But as of 2021, it was in third place, with the UK (3.6 percent), and Indian (2.6 percent) migrants more in number.
Lacking fairness
The survey found that a substantial majority, 78 percent, of respondents believe Australia's English-language media "lack fairness and balance" in their reporting on Chinese Australians.
Many of those interviewed expressed frustration that Chinese Australians have been portrayed by the Australian media as "either in need of protection from persecution by the Chinese government, or as real or potential agents of Chinese influence".
One respondent said: "Phrases like 'Chinese spy' or 'Chinese threat' used in the media can make others and society treat us differently, even trigger racism. … It can affect everyone in the Chinese community."
Just over half of those surveyed said Australia's English-language media were either "relatively distrustful" (42 percent) or "completely distrustful" (9 percent) of Chinese-Australian communities.
It found that seven in 10 believe the media tends to portray them "both collectively and individually, as objects of suspicion and risks to national security".
"Despite the diverse range of opinions and political views within this cohort, these figures, when combined with interview data, point to a widespread feeling among respondents that their community is substantially more likely to be mistrusted, misunderstood and misinterpreted by the Australian English-language media now than in the past," the survey said.
Sun Wanning, deputy director of the Australia-China Relations Institute and a UTS media professor, noted in the report that the focus on geopolitical tensions had "posed serious challenges for PRC migrants in their efforts to be accepted into Australian society, and to express a dual identity as Chinese Australians".