Students set for global experience
chinadaily.com.cn | Updated: 2023-09-18 12:11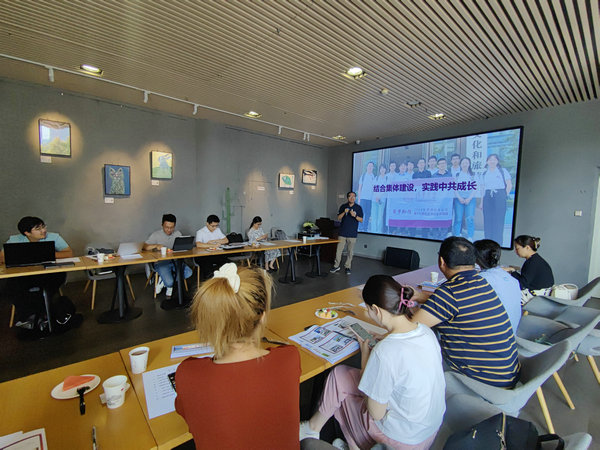 Tsinghua University, a pioneer in the field of social practice education, has set its sights on nurturing globally competent students.
This year, the university has organized 123 teams, consisting of a total of 1,661 faculty members and students, for overseas educational endeavors, marking an unprecedented milestone.
The university plans to further enhance its framework for overseas educational experiences. It conducted seven pre-departure meetings for teams heading to various destinations and enlisted international relations experts to deliver 11 lectures on the respective countries of their overseas practices.
Prior to the departure of these teams that are going to participate in overseas social practices, students are required to plan their itineraries and establish contacts with overseas institutions independently. The university will provide necessary assistance to the students when they encounter challenges. By combining professional knowledge with practical experience, these students are gaining insights and making contributions on a global stage.
During the passing summer vacation, a team from the Department of Mechanical Engineering at Tsinghua University journeyed to the Ubud village in Bali, Indonesia, to conduct educational activities. They introduced interactive courses in art, sports, and science experiments to local students. Additionally, they established a collaboration with the Bali Turtle Conservation and Education Center, engaging in a long-term project related to 3D scanning and printing for turtle prosthetics.
The team leader, Wang Yulong, a second-year undergraduate student, expressed his joy at being able to apply the professional knowledge acquired in school to assist local residents and contribute to environmental protection and sustainable development through the vigor of youth.
"We aspire to pass on and continue this practical initiative in the future," he says.
In June, 13 students from eight departments, under the umbrella of the "global competency overseas practice curriculum" journeyed to Hungary. They visited the Chinese embassy in Hungary, as well as research institutes, financial institutions and bilingual schools. These encounters facilitated profound exchanges with local youth and fostered lasting friendships.
In addition to overseas experiences, numerous Tsinghua students have made their mark throughout the vast landscape of China. This year, the university has by now organized 1,482 teams, consisting of 15,416 teachers and students, who ventured beyond the campus to acquire knowledge home and abroad.