Nio rolls out all-new EC6 SUV
chinadaily.com.cn | Updated: 2023-09-18 14:10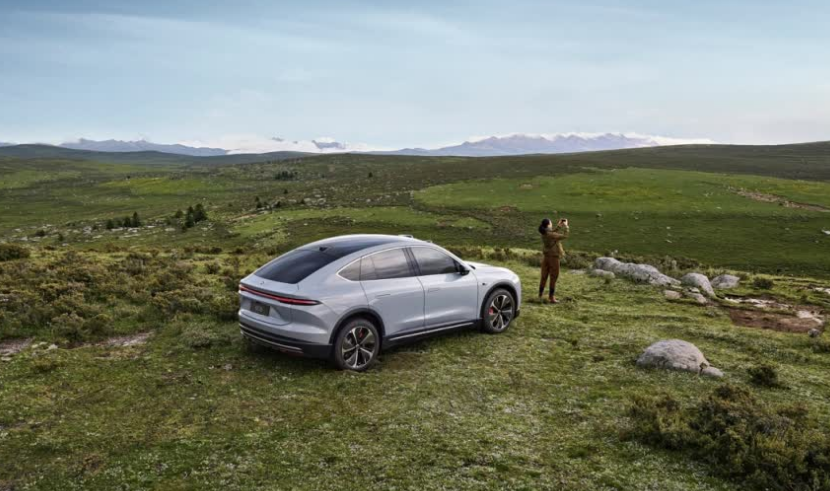 Chinese electric vehicle startup Nio launched the all-new EC6 and started delivery of the new model on Friday.
Built based on Nio's NT2.0 platform, the all-new EC6 is 4,849 millimeters in length, 1,995mm in width, and 1,697mm in height with a wheelbase of 2,915mm.
With the dual-mode active lifting tail wing, the drag coefficient can be reduced to as low as 0.24.
The SUV offers nine exterior colors and four interior theme colors. It has a panoramic sunroof area of 1.77 square meters.
The all-new EC6 comes standard with a dual-motor four-wheel drive system, which has a total power of up to 360 kilowatts and a torque of up to 700 Newton meters.
It can accelerate from 0 to 100 kilometers per hour in just 4.4 seconds under half-loaded conditions. The shortest braking distance is 34.5 meters when running at 100 km/h.
The model features Nio's intelligent system Banyan, which allows the intelligent assistant Nomi to follow voice commands quickly and efficiently.
The updated Banyan 2.1.0 includes a new "car-finding photo" feature that allows users to view encrypted images of their vehicle's surroundings and underside through the Nio app, helping car owners locate their car more easily.
The all-new EC6 offers versions with the 75kWh battery pack at prices starting from 358,000 yuan ($49,132). A model with the 100kWh battery pack is also available.
The first-generation EC6 was launched in July 2020, and has since delivered over 50,000 units.