Lithium battery makers expand abroad
By LIU YUKUN | China Daily | Updated: 2023-09-19 09:21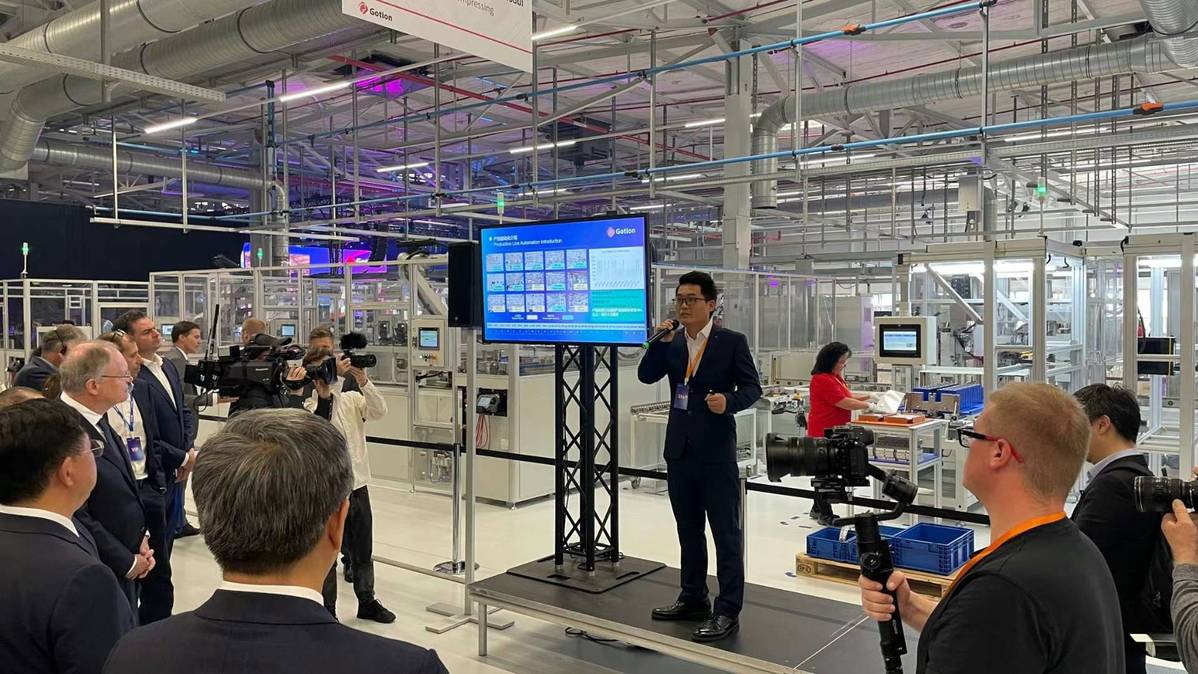 Chinese lithium battery makers are expanding their global footprint as markets overseas have become new drivers of revenue growth amid a slowdown in the growth of new energy vehicle or NEV sales, experts said.
Battery maker Gotion High-Tech, headquartered in Hefei, Anhui province, announced on Saturday the official start of operations of the first battery pack production line at its German facility.
Products include batteries for commercial vehicles, energy storage systems and passenger cars, with a total planned production capacity of 20 gigawatt-hours to be completed in four phases. Upon full completion, it is expected to generate an annual revenue of 2 billion euros ($2.1 billion).
This move makes Gotion High-Tech the second domestic battery manufacturer to begin production in Europe after Contemporary Amperex Technology Co Ltd, which already has a production line in Germany.
Other battery manufacturers such as CALB, EVE Energy and Sunwoda have also announced plans for production in Europe.
Experts said that overseas expansion allows Chinese battery makers to better adapt to the rapidly evolving international battery industry. Considering the widespread adoption of NEVs in Europe and the potential for bans on gasoline vehicles, expected substantial demand for NEVs could translate into significant growth opportunities for domestic battery makers, especially when slowed growth of China's NEV market drove down the overall demand for vehicle batteries, industry experts said.
"Chinese companies also have the ability to optimize resources and manage operations on a global scale. Such companies' overseas branches need to provide localized services, connect with consumers, understand their needs and ensure that product design and production can respond quickly to market demands," said Zhou Mi, a senior researcher at the Chinese Academy of International Trade and Economic Cooperation in Beijing.
Setting up overseas production plants will also help battery makers to avoid possible trade hurdles in the form of allegations of protectionist policies being leveled against them by foreign governments, experts said.
Many Chinese vehicle battery makers have already recorded revenue growth on the back of overseas projects. In the first half of this year, CATL reported overseas market revenue of 65.68 billion yuan ($9 billion), up 195 percent year-on-year, while Gotion High-Tech recorded overseas revenue of 3.06 billion yuan, up 297 percent year-on-year.
Cheng Yu contributed to this story.