Huawei to bring AI gains to industries
By MA SI | CHINA DAILY | Updated: 2023-09-21 06:56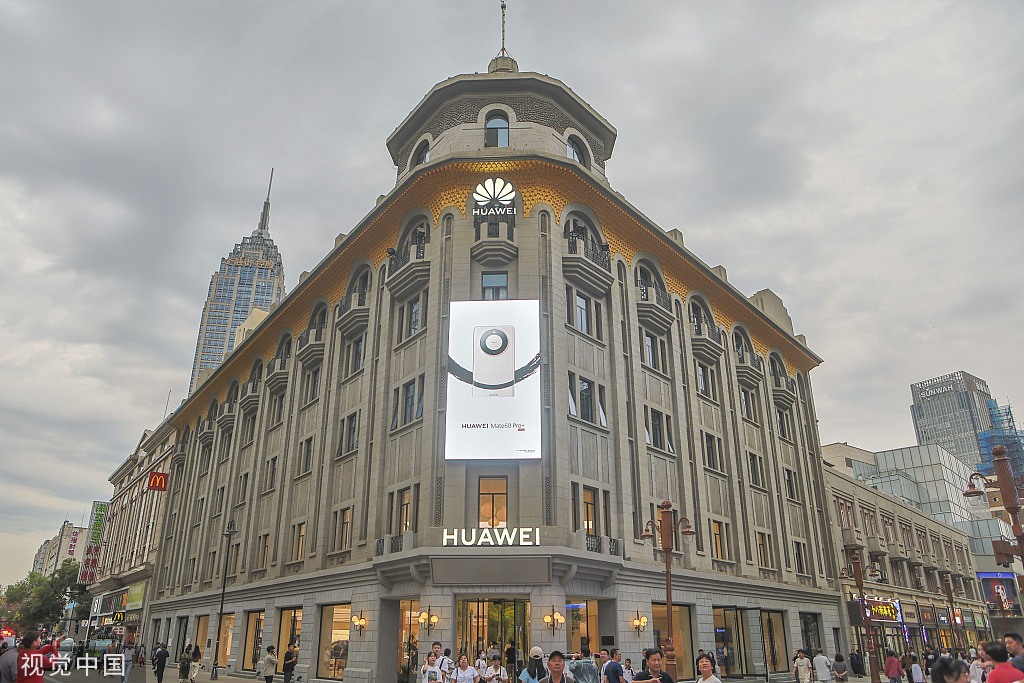 Huawei Technologies Co said on Wednesday it is committed to building a solid computing base for China and creating a second choice for the world, as it embraces an all-intelligence strategy.
Meng Wanzhou, rotating chairwoman and chief financial officer of Huawei, said at Huawei Connect 2023 in Shanghai that computing power is key to the development of artificial intelligence. Large language models or LLMs require big computing power, which determines the speed of AI iteration and innovation, and even the speed of economic development.
Now, the scarcity and high cost of computing power are constraining the development of AI, Meng said.
Computing power roughly refers to the ability to process data. It includes information infrastructure and technologies to support information computing power, data storage and network capacity.
Meng said the goal of Huawei's all-intelligence strategy is to accelerate the intelligent transformation of various industries, making all things interconnected, all applications "modelable" and all decisions computable.
Huawei will fully leverage its comprehensive advantages in fields such as computing, storage, networks and energy, and focus on building AI clusters with innovative system architecture to meet the diverse AI computing power needs of various industries, she said.
Her remarks came after her father, Ren Zhengfei, founder of Huawei, said in a meeting with students in late August that the US government sanctions on the company are both pressure and the driving force for Huawei.
Ren said that Huawei previously built its basic platform with the help of US technologies. After the US restrictions, Huawei was forced to switch its platform, according to the transcript of the conversation published on Tuesday.
Ren said after four years of hard work of 200,000 employees, Huawei has established its own platform. In the future, the company may not operate on the same foundation as the US platform, but the two platforms will certainly be connected.
Ren said Huawei invests about $3 billion to $5 billion annually in basic theoretical research, working together with universities to study those branches of science that may not have received the level of attention they deserve.
Meng also said that Huawei has established information communications technology "colleges" in collaboration with over 2,600 universities worldwide. The "colleges" train 200,000 students annually. The company has collaborated with 72 universities in China to continuously upgrade its training projects for talented people.
A report from consultancy KPMG states that by 2025, the annual revenue of China's core computing power industry is expected to be at least 4.4 trillion yuan ($603 billion), up from 1.8 trillion yuan last year, and that of computing power-related industries could reach 24 trillion yuan.
"Computing power is expected to rise as another 'super' sector in China's digital economy blueprint, following the electronic information manufacturing industry and software industry," the report said.
Jin Zhuanglong, minister of industry and information technology, said earlier this year that computing power has become a key productivity tool in the digital economy era, adding that China's total computing power has reached 197 EFLOPS, placing the nation second globally behind the United States. EFLOPS is a unit of computer systems' speed.
More efforts will be made to enhance independent innovation capabilities in areas like computing algorithms and key chip products, including graphics processing units or GPUs, Jin said.