Germany's PPI falls at fastest rate since 1949
By EARLE GALE in London | China Daily Global | Updated: 2023-09-21 09:55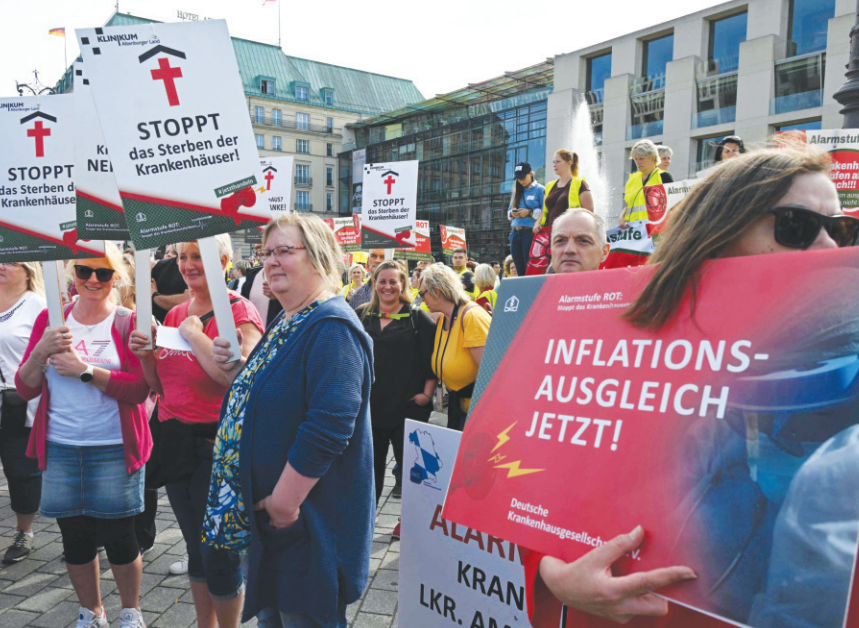 Inflation looks set to be coming down in Germany after a key indicator — the nation's Producer Price Index, or PPI — tumbled at the fastest rate since 1949.
The index, which is compiled by the Statistisches Bundesamt federal statistics office, or Destatis, measures average changes in prices received by domestic producers for their output and is widely seen as a key indicator of future inflation rates.
The latest index, published on Wednesday, shows the year-on-year PPI fell in August by 12.6 percent, which was the biggest drop since data collection began 74 years ago.
The PPI rate is now close to where it was before the Russia-Ukraine conflict began, and huge energy price rises fueled rampant inflation.
The financial news provider RTT News said the record fall in Germany's PPI in August was faster than the previous month's 6 percent, and in line with economists' expectations.
It said the sharp downward trend was attributable to energy prices slumping by 31.9 percent during the course of the year, as Germany and the rest of Europe cut their consumption of Russian fossil fuels.
With energy stripped out of the PPI, producer prices rose by 1.2 percent year-on-year during August. The price of intermediate goods was 4.1 percent lower in August than a year earlier. In addition, the price of non-durable consumer goods rose by 6.9 percent, according to Destatis.
Wednesday's good news followed a worrying assessment on Tuesday from the Organization for Economic Co-operation and Development, that said Germany will experience a heavy blow from a slowdown in the world economy driven by higher interest rates and weaker global trade.
The OECD said Germany and Argentina are likely to be the only G20 nations with shrinking economies this year.
Despite the mixed messages, European share value increased on Wednesday, with the pan-European STOXX 600 index gaining 0.4 percent in early trading.
German lender Commerzbank saw its shares grow by 1.2 percent after its finance chief said the institution expects to earn net interest income of 8 billion euros ($8.5 billion) in 2023.
The United Kingdom's export-oriented FTSE 100 index gained 0.6 percent after the nation's annual Consumer Price Inflation, or CPI, fell in August, making further Bank of England interest rates less likely.
Nick Rees, FX market analyst at Monex Europe, told the Reuters news agency: "Despite the progress on disinflation, however, this latest CPI data is probably not enough to call an end to policy tightening."
The UK's CPI fell in August to 6.7 percent, from 6.8 percent in July.
Rees said European central banks will want to make sure recent promising signs about inflation are not anomalies but will be sustained before holding off on interest rate hikes.