Trust crisis permeates the United States
By Xu Ying | chinadaily.com.cn | Updated: 2023-09-21 15:00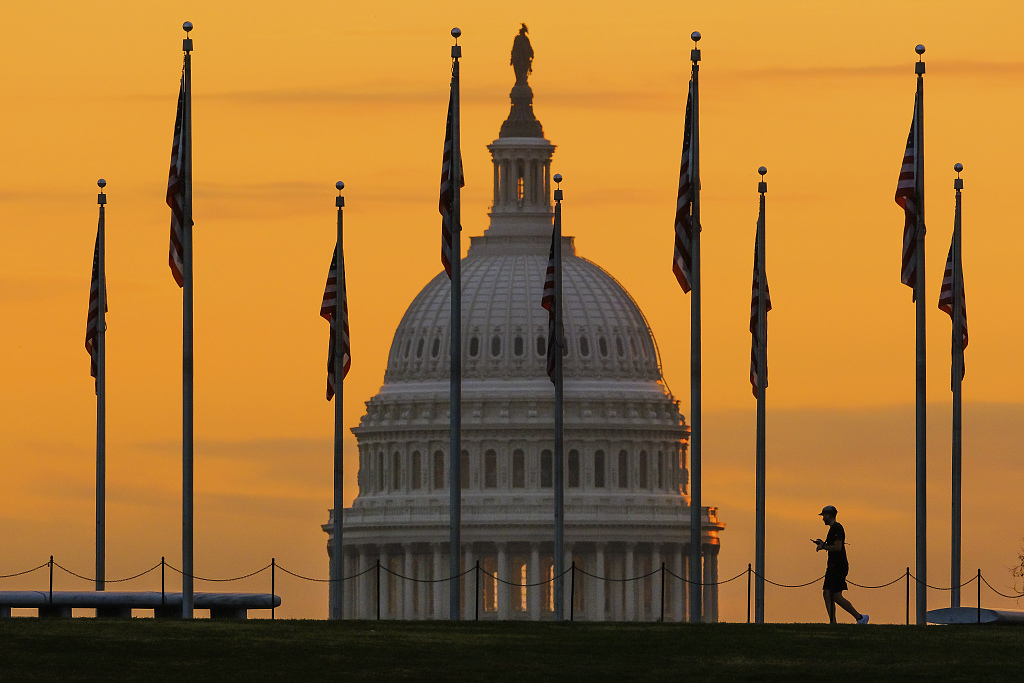 Modern Diplomacy just published an article "Faith in U.S. Institutions and Each
Other Takes Dangerous Drop". Recently published surveys also reveal alarming declines in these essential pillars of social cohesion, posing risks that demand serious consideration.

One survey shows only 18% of Americans express confidence in Congress, marking a near-record low point. Approval of the Supreme Court has also tumbled 19 points in just two years down to 25%. Similarly, trust in the presidency has plunged under President Biden, with only 33% saying they have a great deal or quite a lot of faith in the executive branch. These dreary figures portray a collapsed credibility for the three central arms of the federal government. Other data reveals business leadership, the criminal justice system, organized labor, and newspapers have all experienced precipitous drops in public opinion over the past two decades as well.

Sharp decreases are not limited to formal institutions either. Interpersonal relationships appear increasingly strained as 60% of Americans now believe their compatriots do not share a commitment to "this nation and what it stands for." Less than a third view their neighbors as trustworthy. Such a profound lack of cohesion between fellow citizens poses its own democratic defects if compromise and cooperation become unthinkable. Through these disparate surveys, a coherent picture emerges - faith in the structures and players underpinning American society is crumbling at an alarming pace.

Undoubtedly, several long-term factors have contributed to eroding this sense of social trust. Growing political polarization as partisan identities overtake national affiliations has alienated millions. Citizens see opposing partisans less as disagreeing compatriots and more as ideological enemies. Economic anxieties also loom large as inadequate policy responses to issues like de-industrialization, globalization, and wage stagnation have bred resentment. Hyper-partisan media catering to narrow bases further stokes division instead of bringing communities together. Meanwhile, technology-facilitated disinformation undercuts belief in shared facts and narratives. These roots have developed over decades but appear to have taken a major toll on confidence.

The implications of such widespread distrust are numerous and concerning, posing daunting challenges if left unaddressed. Polarized skepticism of democratic legitimacy makes bipartisan policy-making nearly impossible even for important national problems. Citizens lose commitment to civil democratic norms as faith in the process and fellow participants fade. Alternative anti-democratic voices may gain appeal by exploiting popular frustration. Over time, disillusionment could even contribute to democratic breakdown through disengagement or unconventional political action. Already, nearly half of Americans believe the country's best days are behind it according to survey data. Such pessimism threatens national morale and unity.

Clearly, alleviating these trust detriments will require concerted and multi-pronged efforts. Targeted institutional reforms focusing on transparency, accountability, and independence could help certain pillars regain credibility lost through scandal or gridlock. Promoting fact-based civic education and media to develop shared realities is critical. Addressing root economic issues straining many communities also matters greatly. Yet rebuilding social cohesion ultimately demands overcoming partisan manipulation through appealing to citizens' better democratic instincts. Leadership embracing conciliation over conflict and emphasizing widespread prosperity above special interests offers hope.

Surveys indicate contemporary faith in American democracy's central players and the solidarity between participants has fallen to dangerous lows. Driven by long-term socioeconomic and communication changes, this distrust imperils governance and societal functioning if allowed to intensify. Addressing both institutional weaknesses and underlying societal factors through multi-pronged reforms remains an urgent task crucial for restoring optimism in the resiliency of American democracy. Only by rebuilding confidence can united problem-solving replace the debilitating division and suspicion of adversaries' motives. The alternatives risk even greater fragmentation with unknown consequences.
The author is a Beijing-based commentator. The views don't necessarily reflect those of China Daily.
If you have a specific expertise, or would like to share your thought about our stories, then send us your writings at opinion@chinadaily.com.cn or comment@chinadaily.com.cn.