Germany is at capacity says its president
By EARLE GALE in London | China Daily Global | Updated: 2023-09-22 09:47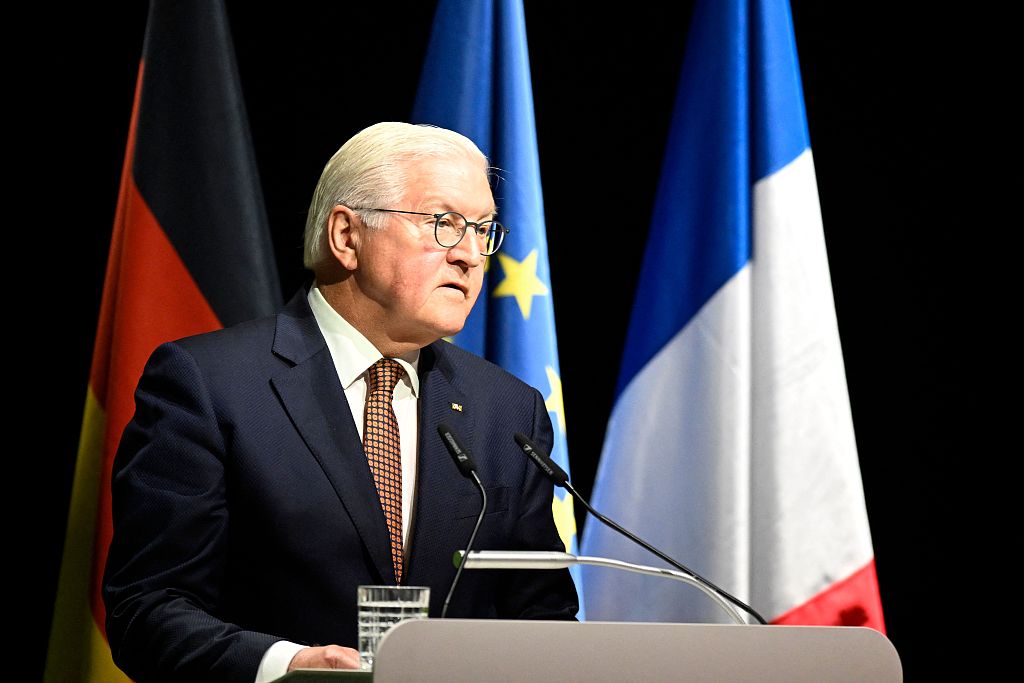 Germany has reached its capacity for accepting migrants, according to President Frank-Walter Steinmeier.
The head of state, who has largely ceremonial duties, made the comment during his three-day visit to Italy, which began on Wednesday.
While noting Italy has also grappled with a massive influx of migrants in recent years, he told the Italian newspaper Corriere della Sera: "Germany, like Italy, is at the limit of its capacity."
He said his country accepted around one-third of all migrants who arrived in the 27-nation European Union during the first half of 2023.
So far this year, around 175,000 migrants from outside Europe have formally applied for asylum in Germany. Additionally, Germany is temporarily housing more than 1 million refugees from Ukraine who have arrived since the start of the Russia-Ukraine conflict, but who are processed through a different, EU-wide initiative.
Steinmeier said the nation is now at the point where it would struggle to accept any more migrants.
Both countries are seen as being on the front line of the migrant crisis, with Italy the place where many people arrive after using small boats to illegally cross the Mediterranean Sea and Germany, Europe's largest economy and industrial powerhouse, the preferred destination for most arrivals.
Steinmeier said both Italy and Germany currently have "heavy loads to bear" and called for other nations within the EU to shoulder more of the burden.
He also said he would like to see the EU limit the number of migrants arriving in Europe, through the implementation of "stronger controls and surveillance at our external borders".
The German news agency Deutsche Welle noted that several German politicians have recently said the nation should cap the number of migrants accepted each year, with Friedrich Merz, the leader of the main opposition party, suggesting a maximum of 200,000.
The influx of migrants into Germany and a flurry of claims about a resulting crime wave and unacceptable pressure on services has led to a sharp rise in the popularity of the far-right Alternative for Germany, or AfD, party, which has put forward anti-EU and anti-migrant policies.
Mainstream parties have responded, DW said, by taking harder lines on migrants, with even the normally migrant-friendly Green Party's co-chair, Ricarda Lang, saying last week officials should do more to deport asylum seekers whose claims of fleeing war zones or persecution are proven false.
Steinmeier, who is a member of the center-left Social Democrats party and who served two terms as foreign minister, said he would like to see the EU introduce "a common European asylum system", so the influx of migrants can be shared out more equitably among member nations of the bloc.