Golden Panda Awards toast exchanges, artistic passion
chinadaily.com.cn | Updated: 2023-09-22 16:51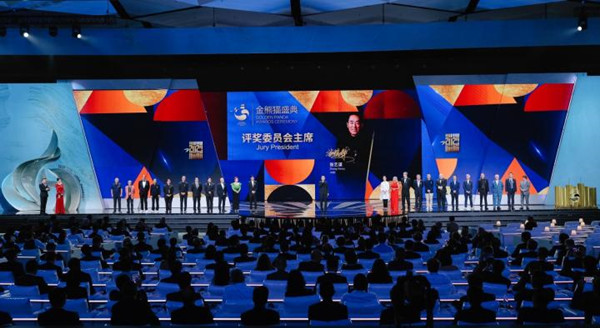 Renowned directors, filmmakers, screenwriters and musicians from China and abroad – including Chinese director Zhang Yimou and UK filmmaker Malcolm Clarke – attended the first Golden Panda Awards Ceremony as judges.
They deliberated on Sept 20 in Chengdu, capital city of Southwest China's Sichuan province.
As an international cultural event, the award aims to foster cultural exchanges and create a global community with a shared future in films.
In total, 25 awards in four categories – film, TV dramas, documentaries and animations – were selected at the global event.
Nahuel Perez Biscayart from Argentina won the award for Best Actor in A Leading Role in the film category for Persian Lessons.
He said in his acceptance speech that he went to Germany and Russia to make the film and was now getting this award in China, for which he was incredibly grateful.