Hotels primed for annual seasonal mooncake craving
By WANG XIN | China Daily | Updated: 2023-09-23 11:52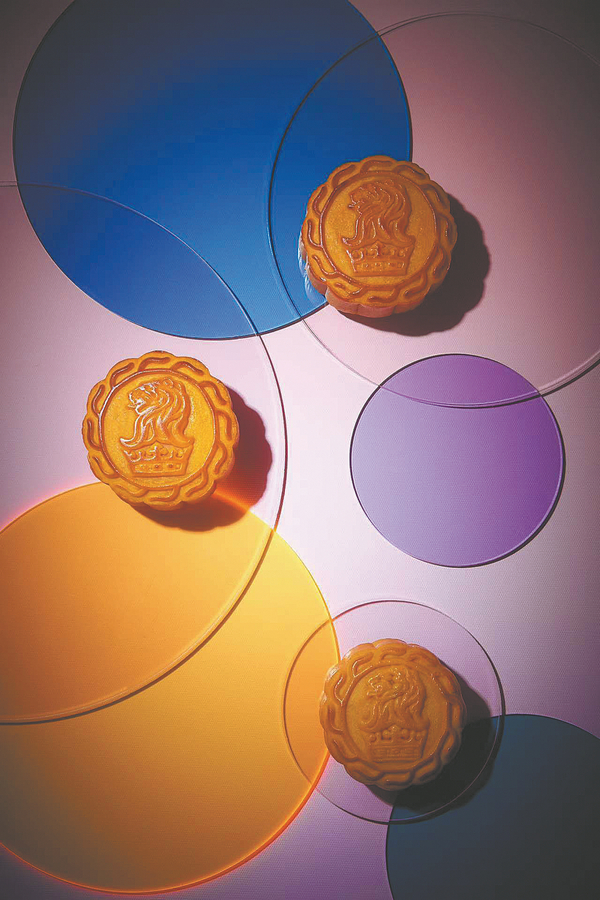 With Mid-Autumn Festival just around the corner, hotels across China are dishing up mooncakes to whet consumer appetite for the tasty traditional treats.
The storied festival, a frequent topic of poems, paintings and music, has long been connected with culture and the arts, and in the increasingly competitive mooncake market, hotels are adding a cultural touch to their offerings, combining traditional culture and modern life.
China Hotel in Guangzhou, South China's Guangdong province, has joined hands with the Guangzhou Museum to launch the Lost Mooncakes series, bringing to life century-old recipes and ads that have been preserved in the museum. China Hotel's culinary team conducted research into the recipes and ads, and has restored five types of mooncakes that had faded into history, according to He Shuran, the hotel's director of marketing communications.
"We strive to make Cantonese mooncakes that highly restore the original flavors and cater to the healthy eating habits of modern people," He told Guangzhou Daily. The packaging of the series has drawn inspiration from the museum collection, using the flora and bird pattern in a Qing Dynasty (1644-1911) hanging screen.
LN Garden Hotel in Guangzhou is also exploring and promoting traditional culture. It has collaborated with the Guangdong Museum to launch premium mooncake gift boxes, incorporating elements from the Peach Blossom, a highend Cantonese restaurant at the hotel with a decor featuring a brotherhood scene from the classic Chinese novel Romance of the Three Kingdoms, and from the enamel-painted flower pattern in a bronze bowl displayed in the museum. The goal is to spark public interest in exploring traditional culture, said Yu Mingji, director of marketing communication at the hotel.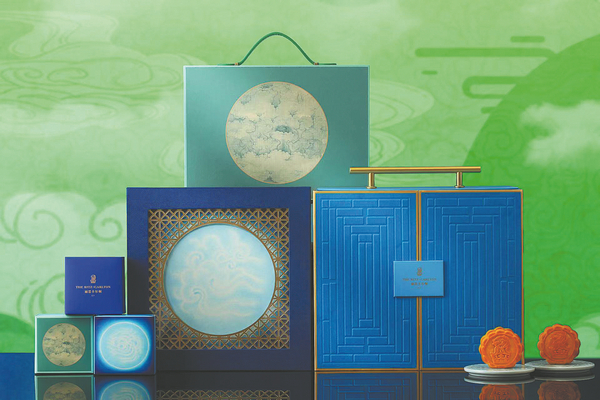 The Ritz-Carlton Beijing is offering auspicious cloud-themed mooncake gift sets inspired by artist Huang Wei's masterpieces.
Each of the mooncake boxes comes with the artist's signature painting or card inside, "delivering sincere wishes during Mid-Autumn Festival and enabling guests to feel the charm and treasure from art", according to the hotel.
The Ritz-Carlton Nanjing in Jiangsu province is making full use of colors to create an impression.
Packaged in richly textured art paper, the hotel's mooncake gift boxes use elegant lotus pink and cyan blue as the main shades, embellished with an abstract pattern of the iconic Chinese Mid-Autumn image of a jade rabbit in a moon palace, said a statement from the hotel.
Multiple central government departments issued a policy in June 2022 to curb excessive packaging, and the hospitality industry has responded by adhering to "slim" alternatives. "The key to slimming down mooncake gift sets lies in reducing excessive packaging, slashing unnecessary costs, returning to simplicity and focusing more on the quality and taste of the mooncakes themselves," Yu Haitao, a catering executive at Wanda Hotels & Resorts, told China Tourism News.
This year, Wanda is putting greater emphasis on mooncakes. It has partnered with Imperial Kitchen, a Beijing-based food company, to launch co-branded mooncakes featuring royal recipes.
Rather than overemphasizing package materials or craftsmanship, the Wanda group prefers simple packaging decorated with classical design patterns from traditional Chinese culture and the imperial palaces, Yu said.
Wu Liyuan, an associate professor at Beijing International Studies University, suggested hotels consider cooperative sales or co-branding to expand their mooncake customer base, and integrate mooncake sales into their overall holiday marketing initiative, China Tourism News reported.
On top of an expansion in marketing, industrial insiders said the feedback from customers should also be taken into consideration, noting that real-time collection and analysis of customer feedback is conducive to the constant improvement in product and service quality.