Historical bond turned into modern partnership
By Mahesh Pathak | China Daily | Updated: 2023-09-26 07:38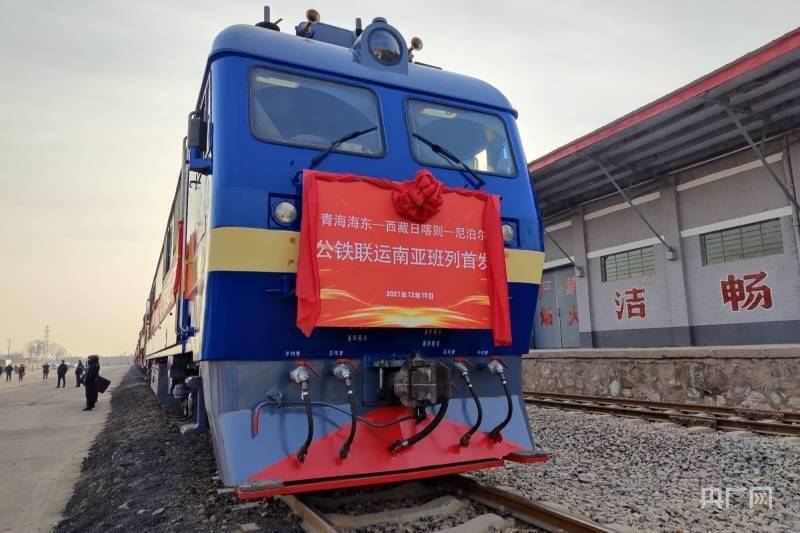 In the complex realm of international relations, diplomatic visits and collaborative projects often serve as markers of burgeoning partnerships. Chinese President Xi Jinping's visit to Nepal in 2019 and the ongoing visit of Nepali Prime Minister Pushpa Kamal Dahal Prachanda and delegates to China bear testimony to the intertwined fate of the two countries connected by the splendor of their natural landscapes.
An important subject of the two countries' discussions has been the mutually beneficial prospect of a modern network of infrastructure and the Belt and Road Initiative. During his visit to Nepal in 2019, President Xi emphasized the age-old connection between the two nations, symbolized by their shared mountains and rivers. This sentiment reflects the deep cultural and historical ties that have shaped Sino-Nepalese relations. Acknowledging this shared heritage lays the foundation for closer cooperation in contemporary times.
While high-level meetings have taken place between the two sides, the progress of the Belt and Road Initiative in Nepal has been rather sluggish. Despite the grand promises of infrastructure development, there have been challenges in translating commitments into tangible outcomes. These challenges often stem from issues related to funding, bureaucratic hurdles and logistical complexities on the Nepalese side. Nevertheless, these setbacks should be seen as opportunities for recalibration rather than the end of the road.
Nepal's enthusiasm for the Belt and Road Initiative is palpable, as the country expects to gain substantial benefits from improved infrastructure and connectivity. But the additional financial burden the Belt and Road projects will create, given Nepal's limited resources, poses a big challenge to the sustainability of such collaborative projects.
The current discourse revolves around an ambitious proposal that encompasses various facets of cooperation between Nepal and China. Foremost among these is the intention to harness Nepal's abundant hydroelectricity potential, coupled with the establishment of a robust transmission line connecting Nepal to China.
At its core, this proposition entails tapping into Nepal's vast hydroelectric potential to contribute to both countries' energy security and sustainability. By forging a high-capacity transmission line that extends to the Tibetan Plateau, Nepal can channel its surplus hydroelectricity to meet China's burgeoning energy demand, thereby fostering a symbiotic energy partnership.
In return for Nepal's hydroelectricity and resource sharing, the establishment of the railway link with Kathmandu with Shigatse crossing the China-Nepal border at Gyirong-Rasuwa stands as a pivotal agreement. This railway has the potential to significantly enhance regional connectivity, spurring the growth of trade and economic activities not only between Nepal and China but also across the broader South Asian landscape.
One bright spot in the Sino-Nepalese partnership is the reliability of Chinese contractors completing projects on or before time in Nepal. This efficiency is crucial for fostering trust and mutual respect. The timely completion of projects not only demonstrates China's commitment to promoting common development but also will help Nepal reap the benefits of the improved infrastructure network sooner rather than later.
Another promising area of collaboration is the proposal to open seamlessly the Kyirong and Zhangmu border crossings between the two countries. Hassle free operation of these entry-exit points could raise trade and people-to-people exchange to the pre-2015 earthquake period. Also, the proposal aligns with the broader regional integration efforts which would improve cross-border connectivity and economic cooperation.
Infrastructure development, however, is not limited to ground-based projects. Improving Nepal's aviation sector, particularly the Pokhara International Airport built with China's aid and the Gautam Buddha Airport constructed by Chinese State-owned enterprises, can facilitate a seamless influx of tourists, raising the tourism revenue to pre-pandemic levels, and will not only boost Nepal's economy but also strengthen ties with China.
The bond between China and Nepal extends beyond the realms of infrastructure collaboration. In times of adversity, China's unwavering support for Nepal has fortified the ties between the two countries. A significant example of such support was witnessed in 2015 when a devastating earthquake hit Nepal: China promptly provided relief materials and medical aid for the quake survivors, and sent rescue teams to assist local rescue and relief teams, and experts to help restore and/or renovate historical monuments. This display of solidarity not only showcased China's commitment to its neighbors' well-being but also deepened mutual respect.
Furthermore, during Nepal's economic blockade in the same year, China emerged as a vital partner. It increased supplies to Nepal, helping alleviate the scarcity of essential goods. China's helping hand eased Nepal's economic difficulties, as well as underscored the importance of dependable regional partnerships during crises.
However, China's support for Nepal goes beyond crisis management. It transcends the diplomatic realm and extends to economic cooperation. In recent years, China has been instrumental in promoting Nepal's handmade products on the international stage. The endorsement of products like black cardamom, handicrafts, dog chews, statues, caterpillar fungus (cordyceps sinensis) and herbs have given Nepalese entrepreneurs access to a larger market.
The discourse on railway development, electricity generation and supply infrastructure, and the Belt and Road Initiative underscores the shared aspirations for improved connectivity and progress between the two countries. President Xi Jinping met with Nepal's delegation on Saturday and vowed to help Nepal transform itself from a landlocked country to a land-linked nation by facilitating infrastructure connectivity and transit transportation cooperation under "Trans-Himalayan Multi-Dimensional Connectivity Network" and other "Belt and Road" projects.
As Nepal navigates the financial challenges of participating in these ambitious projects, strategic planning, innovative financing and a steadfast commitment to mutual benefit will play a key role in making a decision. By capitalizing on efficient project execution, cross-border integration, and the potential of the tourism sector, China and Nepal can transform their historical bond into a modern partnership, enriching both countries and their peoples.
The author is an independent expert in international relations based in Nepal.
The views don't necessarily reflect those of China Daily.
If you have a specific expertise, or would like to share your thought about our stories, then send us your writings at opinion@chinadaily.com.cn, and comment@chinadaily.com.cn.