China calls for fair probe of Nord Stream explosions
By MINLU ZHANG at the United Nations | chinadaily.com.cn | Updated: 2023-09-27 11:47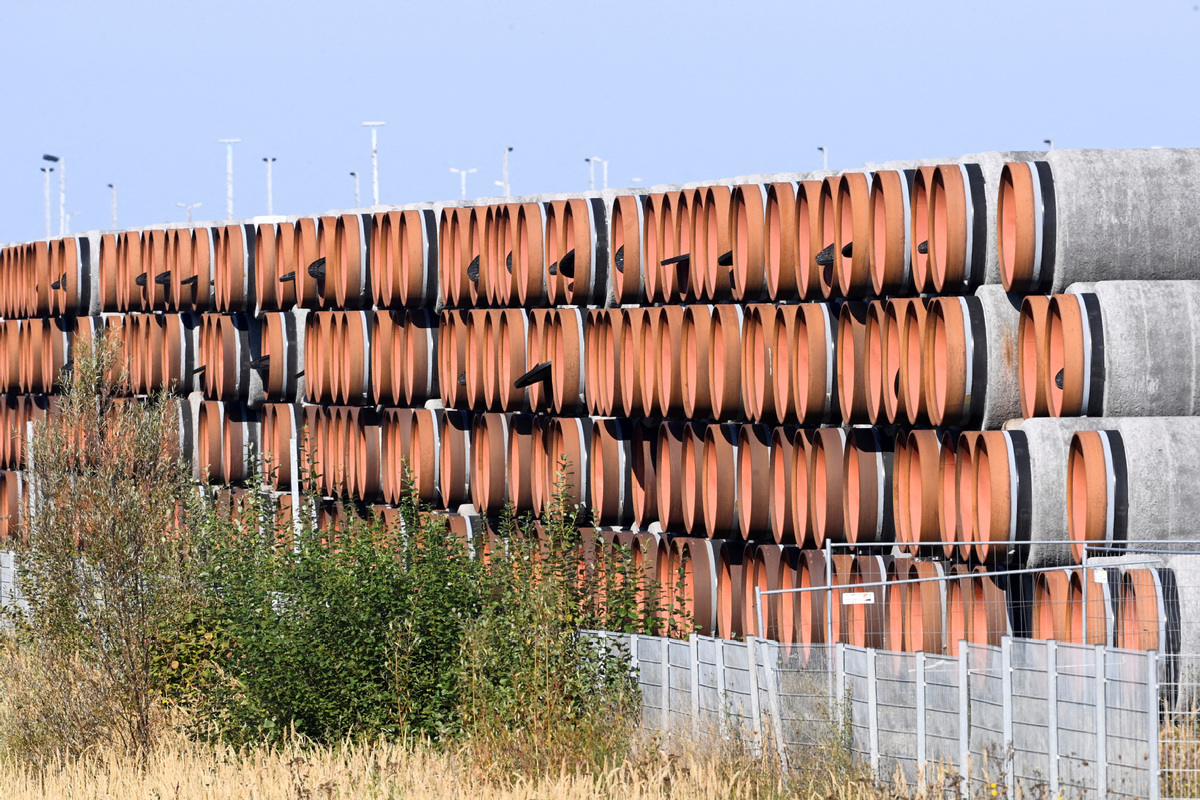 China's envoy to the United Nations on Tuesday called for an objective, fair and professional investigation into the Nord Stream gas-pipeline explosions one year ago.
Since the incident, many members of the UN Security Council, including China, have repeatedly called for an investigation to ascertain the truth as soon as possible, Geng Shuang, China's deputy permanent representative to the UN, told a Security Council briefing on the issue.
"Regrettably, there is still no clear and authoritative conclusion on this matter so far," he added.
One year has passed since the explosions that damaged the Nord Stream pipelines, which transport natural gas from Russia to European markets underneath the Baltic Sea near Sweden and Denmark.
Geng pointed out that the explosions affected the safety of transnational infrastructure and will have a negative impact on global energy supply, the maritime ecological environment, and shipping safety.
He noticed that country-specific investigations have been conducted by relevant countries for some time, but no results have been produced.
"The longer the delay, the more difficult it will be to collect evidence and find the truth, the more doubts and speculations will occur, and the less credible the results of the investigations will be," Geng said.
"China hopes that the relevant countries will increase their sense of urgency, actively respond to the concerns of the international community, take a responsible attitude towards regional security and development, announce the progress of the investigation in a timely manner, and ensure that the investigation results are objective, fair, authoritative and can withstand the test of history," he said.
One year after the explosion, investigations by Sweden, Denmark, and Germany, which excluded Russia, are still dragging on, yielding no substantive results, Geng said.
In a joint letter to the United Nations Security Council in February, the three countries said that "investigations have yet to be concluded, and at this juncture, it remains uncertain when they will be completed". Since then, there have been no significant developments.
"China calls on relevant countries to actively communicate and cooperate with Russia instead of simply rejecting it," Geng said. "Any attempt to politicize the investigation will only cast doubt and lead to more speculation."
He said that the international community, including the UN Security Council, "should avoid adopting double standards".
"China hopes to find out the truth of the incident as soon as possible and bring the perpetrators to justice. We hope that the Secretariat will provide more useful information, and that the Security Council will continue to pay attention to this matter," Geng said.