Andy Lau's lawless Trans-Siberian train movie set to premiere
By Xu Fan | chinadaily.com.cn | Updated: 2023-09-27 16:30
Moscow Mission, a highly anticipated crime thriller based on the infamous Trans-Siberian train robberies of 1993, has realized a two-decade-long dream for Andy Lau, the Hong Kong icon revealed during a premiere in Beijing on Tuesday.
The movie is set during a period in the early 1990s when many merchants took the six-day train trip from Beijing to Moscow to trade daily commodities for high profits. As there was no police presence on the train beyond the Chinese border at the time, it was targeted by criminals, and the scene of heists, robberies, and even more violent crimes, including rape.
Also serving as one of the executive producers, Lau revealed that he had been thinking about the idea of turning real life stories into a movie for almost two decades, and had been hooked on the project but only managed to start shooting last year.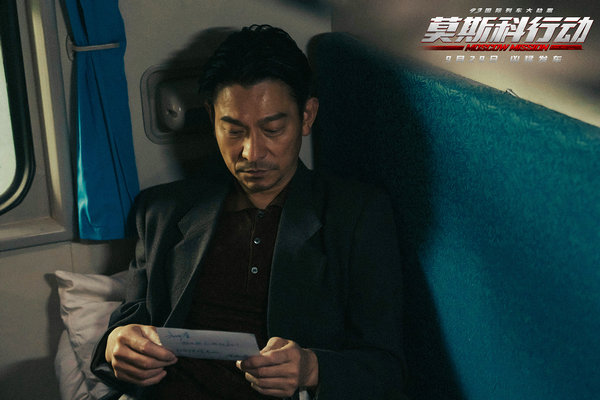 Scriptwriter Chen Daming, who spent six months in Moscow during the 1990s, recounted firsthand experiences of the times that inspired most of his plotlines, including one stunning instance of a Chinese tycoon assigning his subordinate to purchase a fighter plane from Russia.
The film stars Zhang Hanyu as a policeman and Huang Xuan as a ruthless criminal mastermind who leads the train heist. Lau plays a wanted fugitive who flees to Moscow and is Huang's former criminal partner, but chooses to turn himself in because of his yearning to reunite with his young daughter in China.
The movie is set to open in domestic theaters on Sept 29.