Beijing ready to sway to latin rhythms
By Chen Nan | China Daily | Updated: 2023-09-28 07:57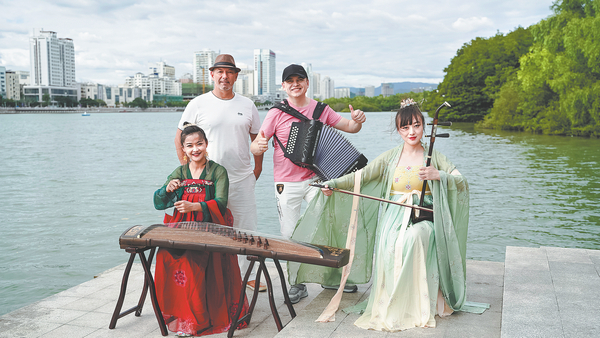 With fusion bands, South American performers, festival returns to arts precinct, Chen Nan reports.
It was the toss of a coin that brought Hector Palacios from his home in Rosa Florida, Colombia, to China.
Back in 1994, Palacios won a scholarship to go abroad to study a postgraduate program. He had two choices — Russia and China. At that time he had no idea about either country, so Palacios took a coin and flipped it in the air.
When the coin was rotating, he said to himself, "If it lands on the number side, I'll go to Russia, and if it lands on the flower side, I'll go to China." Fate decided China would be his destination, and that year he enrolled at the Beijing Physical Education University, and in 1997 at the Beijing Language and Culture University.
"I call it destiny," says Palacios, 55, who has worked and lived in China for nearly 30 years.
Five years ago, he met several Chinese musicians and launched the band Chinastia Vallenata.