Mid-Autumn Festival show brings audiences 'home'
chinadaily.com.cn | Updated: 2023-09-28 10:53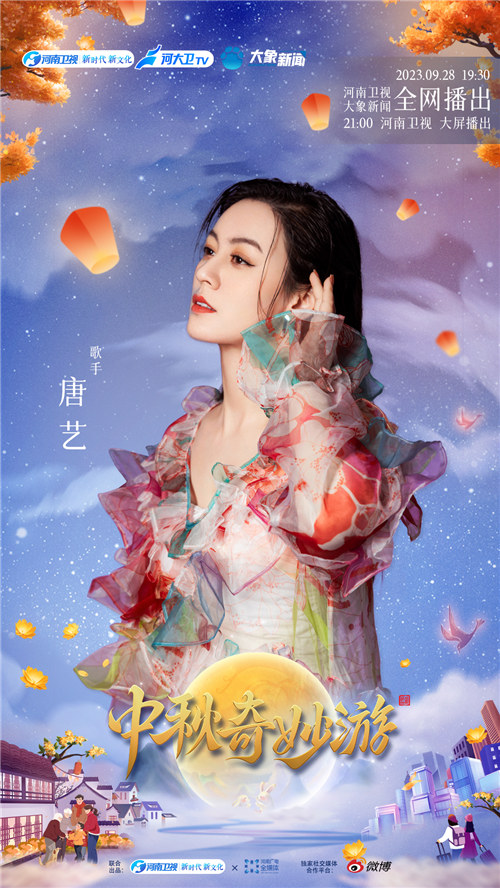 As the full moon graces us once more, the cultural show titled 2023 Adventures on Mid-Autumn Festival, produced by Henan TV, will stream online tonight at 7:30 to celebrate the festival of reunion and happiness.
The show, themed on the concept of "home", delves into diverse themes such as culture, modern rural life, the youth, ordinary people, families, and the inheritance of cultural heritage.
It seeks to pass on the sense of nostalgia, cultural inheritance, and patriotic sentiments inherent in the traditional Mid-Autumn Festival, as well as showcase the lifestyle and cultural significance associated with the festival from ancient to contemporary times.
The "cultural segment" of the show delves into the origins of the Chinese character for "home", Jia, with experts sharing their insights into the family culture as seen in oracle bone inscriptions.
In the "modern rural life" segment, accompanied by the song An Ordinary Day, audiences will follow the lens to explore the modern rural life of Henan province, experience local customs and witness the new changes in rural revitalization efforts.
Furthermore, the show sheds light on the lives of everyday individuals in the city, paying special tribute to those who persevere in various walks of life. A heartfelt song extends warmth and love to all who are on their unique journeys.
In the performance, The Rainbow and Feather Garments Dance, dancer Tang Shiyi takes on the persona of Yang Yuhuan, the beloved concubine of Emperor Xuanzong during the Tang Dynasty (618-907). This mesmerizing dance, set to Bai Juyi's poem, brings to life the captivating elegance of the Tang Dynasty, immersing the audiences in the beauty of Chinese art and fashion from that era.
Watch Live:
https://www.youtube.com/live/DKdSgpvJOA0
https://www.facebook.com/events/826717812272722/