New York City declares state of emergency as storms cause flooding, damage
Xinhua | Updated: 2023-09-30 07:17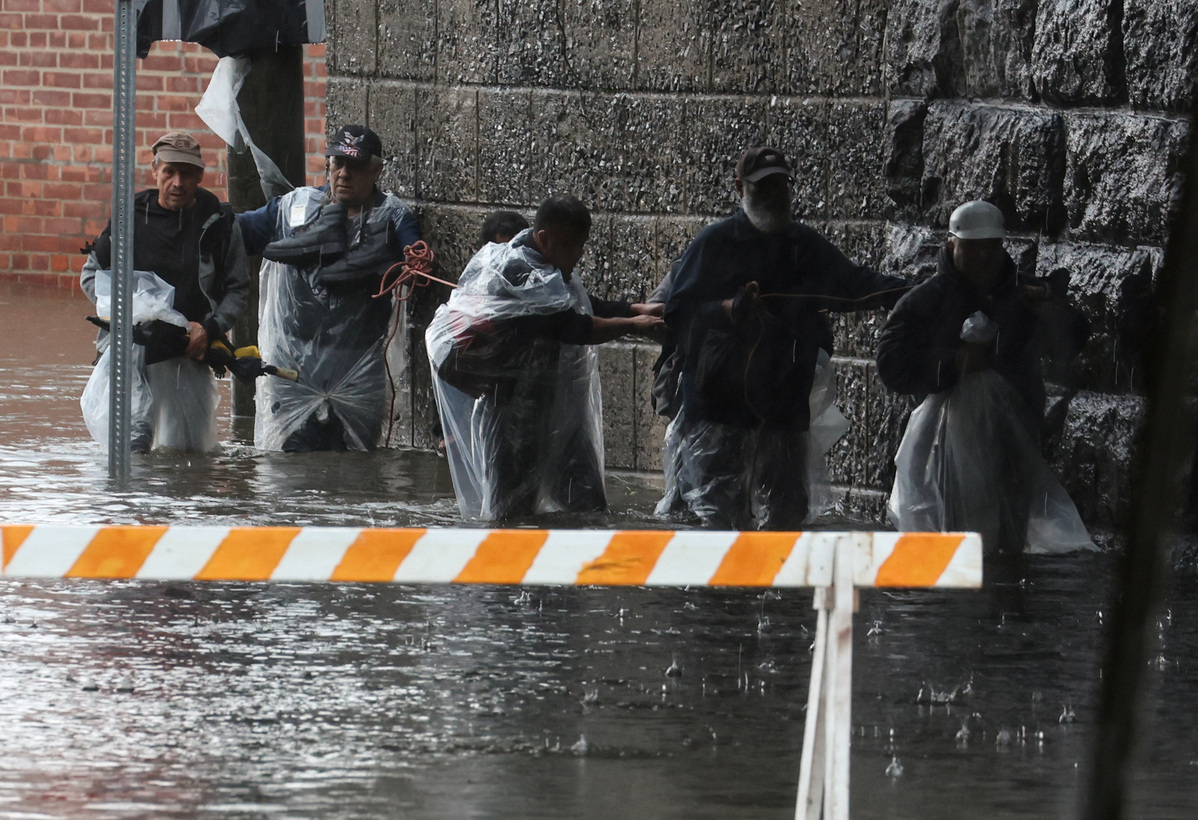 NEW YORK - New York Governor Kathy Hochul declared on Friday a state of emergency across New York City, Long Island, and surrounding area after torrential storms flooded subways and streets and delayed flights.
Ophelia's remnants soaked New York City with heavy rain early Friday, and caused flash flooding in parts of the city.
A flood watch is in effect through 6 am Saturday for the entire tri-state - New York, New Jersey and Connecticut, with rainfall rates of one to two inches per hour expected at times.
Strong storms have shut down swaths of the Big Apple's subway system, flooded some streets and highways, and cut off access to at least one terminal at the LaGuardia Airport.
A number of subway lines were suspended Friday morning with other lines suspending service through flooded stations, especially in Brooklyn.
"There is only extremely limited subway service available because of heavy flooding. Service is suspended at many stations," the Metropolitan Transportation Authority (MTA)'s subway account posted on X, formerly known as Twitter.
Hochul's announcement was followed by a similar order from New York City Mayor Eric Adams, who asked residents to shelter in place during the worst of the storm.
"I want to say to all New Yorkers, this is time for heightened alertness and extreme caution. If you are home, stay home. If you are at work or school, shelter in place for now," Adams said.
Parts of New York City saw five inches of rain as of 11 am Friday. In Central Park, it was the most rainfall seen since the remnants of Ida swept through two years ago.
Video footage showed cars stuck in the flooded streets at the Red Hook neighborhood in the Brooklyn borough. Some people were working to clear a drain in flood water.
A game set for Friday night between the Philadelphia Phillies and New York Mets was postponed due to severe weather.
Adams called the weather "dangerous" and said it's not over.
"We could possibly see eight inches of rain before the day is over," he said.