A mascot with a winning history
By ZHAO XU | China Daily | Updated: 2023-09-30 15:20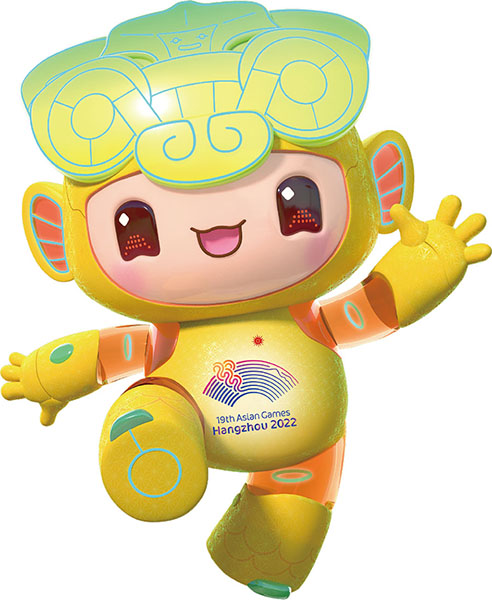 Symbol displays the rich cultural heritage of host city, Zhao Xu reports
The day seems long gone when crowd-pleasing animal images didn't dominate the field of sporting mascots. But few would have expected one with a 5,000-year-history behind it. That is, until they get to know Congcong, one of the three mascots for the ongoing Asian Games, held in the eastern Chinese city of Hangzhou, Zhejiang province. The secret is in the headwear.
Look closely and you'll discover a trapezoid-faced man on top of a beast with big round eyes. For those working on the Archaeological Ruins of the Liangzhu City, located in the northwestern suburb of Hangzhou, the same big round eyes have been staring at them for the past four decades from the many jade cong that have been discovered on the site and beyond.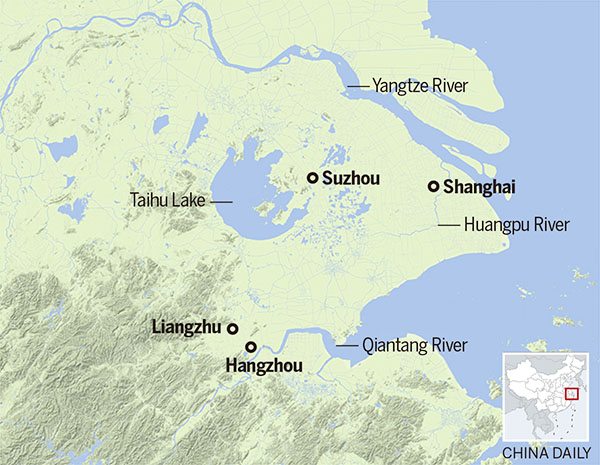 Typically featuring a cylindrical tube encased in a square prism, cong is the type of ritual jade most representative of the Liangzhu civilization, which existed in the Yangtze River Delta region between 3300 BC and 2300 BC. Much of cong's significance lies with its engraved man-and-beast pattern, viewed today as the ultimate emblem of what the UNESCO World Heritage Convention called "an early state".
By refashioning something imbued with such historical and cultural meaning into one of the most identifiable images associated with an international sporting event, the organizers are hoping that the participants will be intrigued enough to at least dip a toe into that history. If they do, they can find out all about it at the city ruins-turned-heritage park and the nearby Liangzhu Museum.
The material used for the making of cong and other types of Liangzhu jadeware was believed to have been found in the mountains that surrounded the ancient Liangzhu city on three sides (north, west and south). And they arrived at the various workshops located inside the city through the area's waterways, together with wood and stones, without which the city wouldn't have been built.