France's iPhone 12 ban could lead to EU-wide tech regulation
By Barry He | chinadaily.com.cn | Updated: 2023-10-02 17:50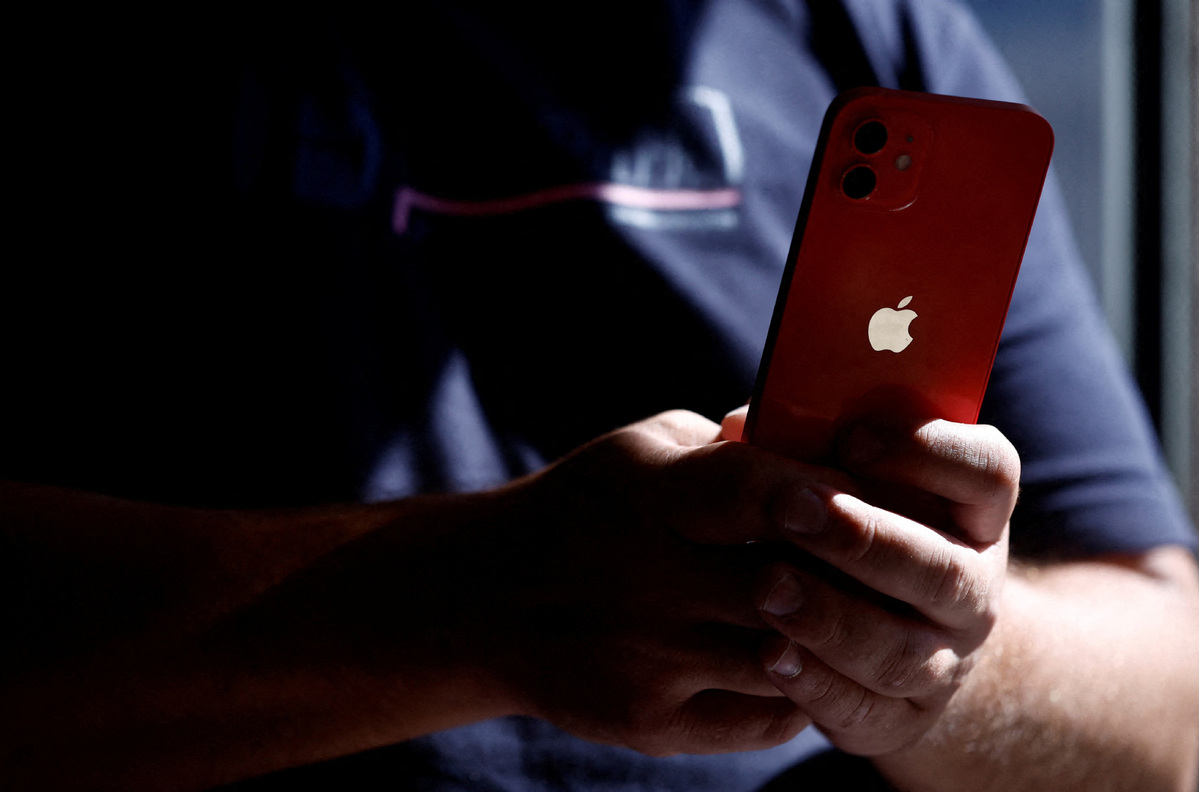 With the recent ban on iPhone 12 sales in France due to radiation concerns, a potential snowball effect looms, as other European Union member states could follow suit in an international push to reign in big tech.
In a statement to the press earlier this month, France's Digital Minister Jean-Noel Barrot said electromagnetic radiation from the iPhone model was above what is legally permitted according to national technology watchdogs.
The Specific Absorption Rate (SAR) for the iPhone 12, when worn in close proximity to the body, for example in trouser pockets, was found to be above the legal limit of four watts per kilogram.
Apple now plans updates, in response to the iPhone 12 clocking in at 5.74 watts per kilo, to be rolled out to all iPhone 12 owners across France.
The French government warned that failure from Apple to comply would necessitate the recall of all iPhone 12s already owned by consumers within the country.
Currently the World Health Organisation states there is no scientific evidence to support the idea that mobile phone radiation could be harmful to humans.
Some organisations though recommend caution for their use and support further definitive long-term research, which is why government safety guidelines are tentatively in place.
It is true that phones emit radiation; however, it is generally assumed to be safe and is the same type used to transmit radio station frequencies.
This is a different type to other forms of radiation such as x-rays, which we know to be harmful. So far, no good explanations have been found to demonstrate that radiation from mobile phones is damaging to health. It is also unlikely that they will increase cancer risk as the energy emitted is generally thought of by scientists as being too weak to damage DNA.
The issue has resulted in the French government flexing their regulatory muscles, and Apple is not the only manufacturer under scrutiny. Other brands such as Samsung and Motorola all have models which exceed the national limit. In fact, over 50 phone models across the major tech company sphere are listed by French technology watchdogs, with flagship products such as the Samsung Galaxy Note 10 and Motorola Edge all under scrutiny.
While it is unlikely that mobile phone radiation is likely to damage health, France's dramatic assertion over a tech giant like Apple has prompted others to join suit.
Mathieu Michel, Belgium's secretary of state for digitization, has also vowed to investigate the issue for the country, while Germany and Italy are also paying close attention to any developments.