Two scientists share 2023 Nobel Prize in Physiology or Medicine
Xinhua | Updated: 2023-10-02 17:51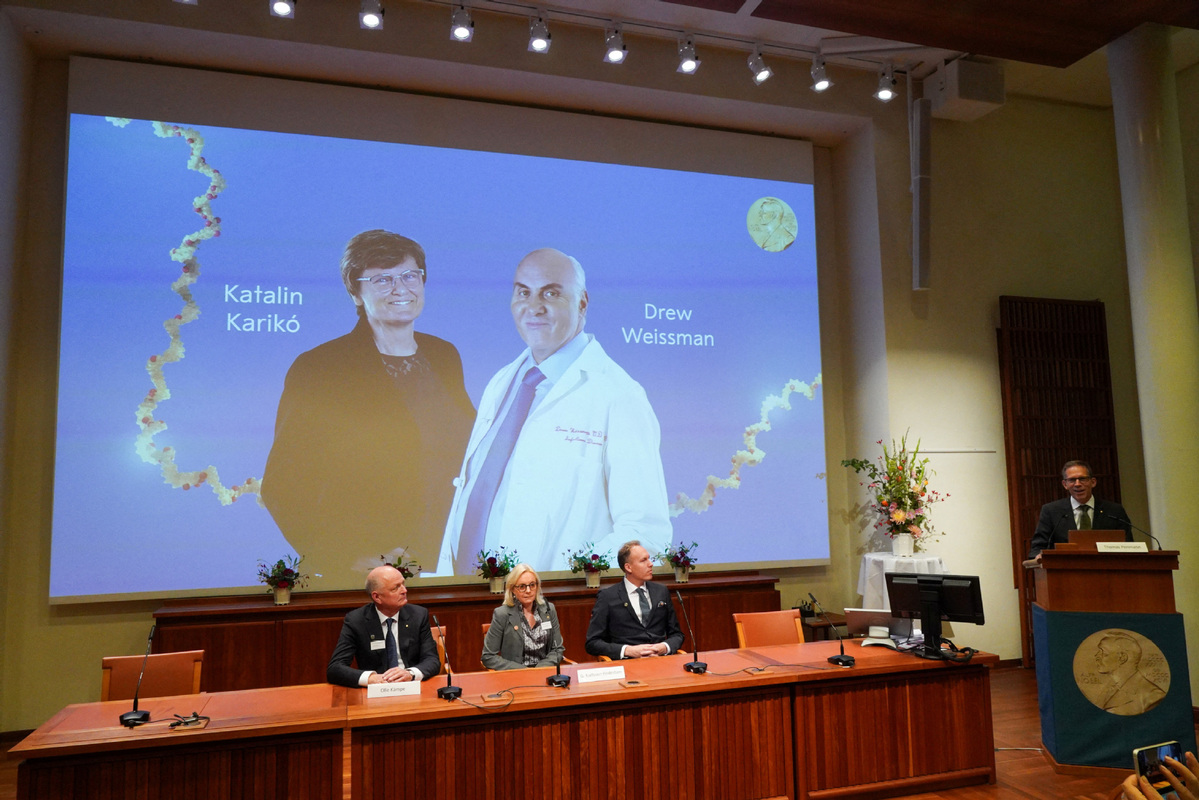 STOCKHOLM - Two scientists, Katalin Kariko and Drew Weissman, won the 2023 Nobel Prize in Physiology or Medicine for their discoveries concerning nucleoside base modifications, the Nobel Committee announced on Monday.
Through their groundbreaking findings, which have fundamentally changed the understanding of how mRNA interacts with the human immune system, the laureates contributed to the unprecedented rate of vaccine development during one of the greatest threats to human health in modern times, the committee said in a statement.
"Through their discoveries that base modifications both reduced inflammatory responses and increased protein production, Kariko and Weissman had eliminated critical obstacles on the way to clinical applications of mRNA," the statement said.
"The impressive flexibility and speed with which mRNA vaccines can be developed pave the way for using the new platform also for vaccines against other infectious diseases," the statement added, stressing the prospects for the technology to be used to deliver therapeutic proteins and treat some cancer types.
Thomas Perlmann, secretary of the Nobel Committee for Physiology or Medicine, announced the winners at the Karolinska Institute. He said both scientists had received the news.
Kariko expressed being "so overwhelmed" and Weissman said he was "enormously grateful to receive the prize," Perlmann said.
Born in 1955 in Szolnok, Hungary, Kariko received her Ph.D from the University of Szeged in 1982. Since 2021, she has been a professor at the University of Szeged and an adjunct professor at the Perelman School of Medicine at the University of Pennsylvania.
Weissman, born in 1959 in Massachusetts, the United States, received his MD-Ph.D degree from Boston University in 1987. He is the Roberts Family Professor in Vaccine Research and serves as the director of the Penn Institute for RNA Innovations at the University of Pennsylvania.
The prize amount is 11 million Swedish kronor ($1 million) and will be shared equally between the two laureates.
(1 Swedish krona = $0.091)