More Chinese consumers voice greater desire for innovative virtual assistants
By FAN FEIFEI | China Daily | Updated: 2023-10-03 07:09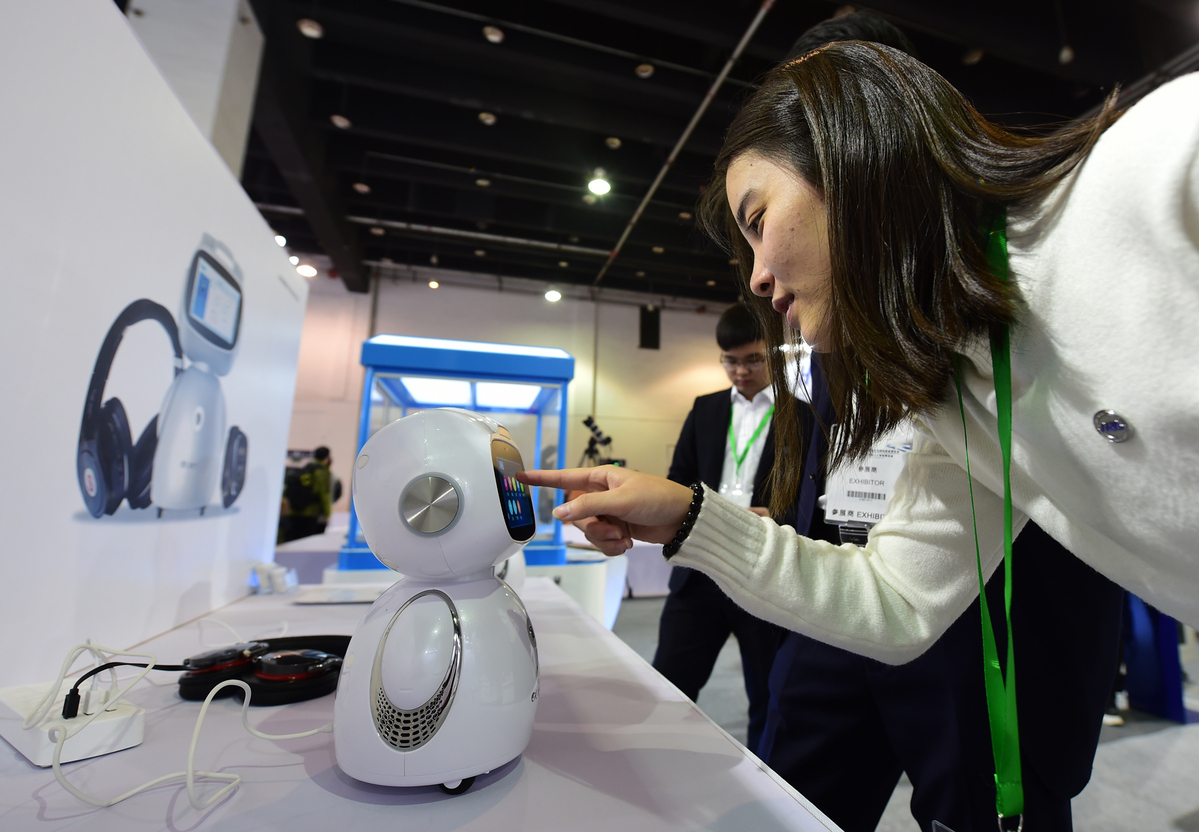 Zhang Zimeng, a 32-year-old financial magazine editor in Beijing, goes home after a day's work, sits on the sofa, and asks Xiaodu — Baidu's smart speaker — to play something by her favorite singer Eason Chan. Xiaodu hears her command, switches itself on and begins to play Zhang's favorite music.

When she asks what the weather will be like in Beijing the following day, the voice-activated digital assistant says the temperature will be 21 C in the morning and that she needs to take a coat.

Nowadays, customers like Zhang are able to watch videos, view photos, make video calls and search the internet on their smart speakers, using their voice or hands. Moreover, they can order meals, groceries and medicine with voice commands.

Thanks to the rapid growth of voice recognition and language comprehension technologies, smart speakers are gaining traction among young tech-savvy consumers in China.

Experts said the incorporation of fast-growing generative artificial intelligence technology and chatbot abilities into voice assistants will improve smart speakers' functionality significantly, positioning them as valuable companions within homes.

Chinese tech heavyweight Baidu Inc is banking on the growth of the smart speaker market in China and stepping up efforts to research intelligent speech interaction technologies.

The company has unveiled a series of smart video speakers named Xiaodu Zaijia, which are equipped with built-in touch screens and powered by DuerOS, Baidu's conversational AI technology similar to Amazon's digital assistant Alexa.

Jing Kun, vice-president of Baidu and CEO of Xiaodu Technology -Baidu's smart speaker unit — said the penetration rate, development speed and the number of smart speakers with built-in touch screens will surpass that of traditional smart speakers.

Jing said the company hopes to allow smart assistants to be engaged in different scenarios and play a greater role in people's lives. For instance, smart display speakers can connect seniors with immediate assistance and serve as always-on virtual companions via AI conversation technology, improving their quality of life, he explained.

Jing said Baidu's AI large language models, or LLMs, will be applied to the company's intelligent terminal devices, such as smart speakers, tablets and headsets in the future.

LLMs refer to computer algorithms that are trained with huge amounts of data and are capable of generating content such as images, text, audio and video. It is the key technology underpinning ChatGPT, an AI chatbot developed by US-based AI research company OpenAI.

Data from market consultancy Runto showed that the sales of smart speakers in China will rise from 26.31 million units last year to 27.15 million units in 2023, a slight increase of 3 percent year-on-year.

Xiaodu took the top spot and accounted for a 35 percent share of the domestic smart speaker market in 2022. Xiaomi ranked second and took up 31 percent, followed by Alibaba's Tmall Genie and Huawei, according to Runto.

Advancements in speech recognition, natural language processing and LLMs will vastly improve voice assistants' functionality and user experience, and generative AI technology can provide voice assistants with a far superior cognitive understanding of user intentions, according to a report released by global market consultancy Canalys.

These advancements can transform voice assistants into indispensable virtual companions that provide convenience and companionship, exceeding the currently limited capabilities and overcoming frustrations voiced by users, it added.
Alibaba Group has invested heavily in strengthening its artificial intelligence of things ecosystem surrounding its flagship smart speaker, Tmall Genie. Tmall Genie integrates more content and services across Alibaba's platforms, spanning entertainment, education, healthcare and online shopping.

It has ramped up efforts to advance research into IoT operating systems, edge computing and AI technologies such as natural language processing. These technologies will help elevate the Tmall Genie user experience by enabling more personalized, natural voice and visual interactions, Alibaba said.

Moreover, Alibaba announced plans to integrate its ChatGPT-like AI chatbot into all of its applicable businesses, including Tmall Genie and DingTalk, the company's workplace messaging app.

"The challenge is to bring noticeable improvements and innovation with a minimal increase in costs," said Jason Low, research manager for Canalys.

The smart assistant ecosystem needs to be supported by third-party developers, hardware vendors and service providers, Low said, adding that ecosystem partners must pay close attention to what platform vendors achieve while having a keen sense for uncovering new uses as users' habits shift.