BRI and Saudi Vision 2030 both preserve heritage, promote culture
Share - WeChat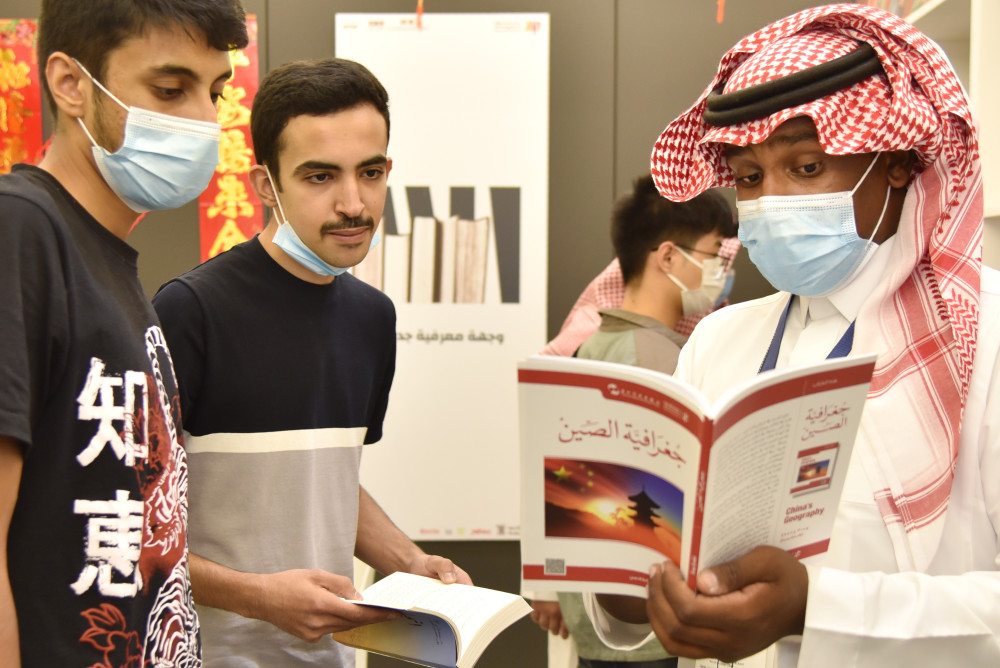 The extended 45th session of the UNESCO World Heritage Committee recently concluded in Riyadh, Saudi Arabia. The session saw a significant number of sites inscribed on the World Heritage List, with 42 sites added and five existing sites extended, marking a significant milestone in global efforts to preserve shared heritage around the world.
Chaired and hosted by Saudi Arabia, this gathering not only underscored the kingdom's commitment to heritage protection, but also served as a poignant reminder of the intricate interplay between heritage conservation and sustainable development for the nation.
As Sino-Saudi relations visibly strengthen on the world stage, we look at the parallels of these two ancient and culturally rich nations that have prioritized the preservation of cultural and heritage legacies as a means to ambitious national development.
Saudi Arabia's Vision 2030 and the China-proposed Belt and Road Initiative represent two distinct yet converging pathways to achieving sustainable development and national progress.
Vision 2030 is an ambitious national plan that aims to diversify the kingdom's economy, reduce its dependence on oil and promote cultural exchanges.
At its core, Vision 2030 recognizes the intrinsic value of Saudi Arabia's rich heritage, from its archaeological wonders to its vibrant culture and tradition, and actively promotes its heritage to support the kingdom's economic growth.
The nation's continued investments in cultural infrastructure, museums, heritage conservation and the arts aim to foster a cultural renaissance that will attract more tourists and investors, diversify the Saudi economy and empower Saudi Arabia to play a more significant role on the global stage.
Similarly, the BRI is a monumental global infrastructure and economic development project that seeks to connect Asia with the rest of the world through trade, investment and cultural exchange.
China's investments in reviving the ancient Silk Road as part of the BRI were not only to reestablish the trade route, but also to embrace the Silk Road's cultural significance as a bridge, fostering mutual understanding, cultural diplomacy and cooperation among countries participating in the BRI.
As part of the Belt and Road, China has been leveraging global interests in its rich culture and heritage diversity, to drive education and people-to-people connections beyond its borders in Asia. This includes fostering greater participation in regional and international heritage as well as culture institutes such as the UNESCO World Heritage Committee, and promoting cultural assimilation through fields as diverse as the visual and performing arts and gastronomy.
Last year's event "From the East to the East and the Selected Exhibition of Famous Arab Artists Visiting China", held in the Palace of Culture in Riyadh, was a great example. Held to coincide with President Xi Jinping's visit to Saudi Arabia, the cross-cultural exhibition showcased the work of Arab and Chinese artists and musicians and the inspiration they drew from visiting each other's country.
Through their national development plans, both nations demonstrate clarity in the way they view culture promotion and heritage protection as essential pillars upon which a resilient and thriving society can be built.
With the BRI's focus on infrastructure development aligning strongly with Saudi Arabia's efforts to preserve and promote its heritage, we see immense potential for collaboration and cultural exchanges in education and research, technology innovation, and cultural and heritage infrastructure investment between the two nations.
The UNESCO meeting in Riyadh not only served as a platform for meaningful dialogue and collaboration between nations, reaffirming our collective responsibility to safeguard the legacy of humanity, but also marked a pivotal moment for countries to reevaluate the role of heritage in growth.
The China-proposed BRI and Saudi Arabia's Vision 2030 exemplify this understanding, emphasizing the critical role of culture in national growth. By preserving their cultural heritage, these nations are not only securing their own futures but also contributing to a more interconnected and culturally sustainable world.
As we continue to witness the outcomes of these ambitious initiatives, we can draw inspiration from China's and Saudi Arabia's commitment to preserving the past while securing a sustainable future for generations to come.
The author is head of the Saudi Arabia delegation to the extended 45th session of the UNESCO World Heritage Committee.