New German strategy on China decried
By CHEN WEIHUA in Bonn, Germany | China Daily Global | Updated: 2023-11-10 09:33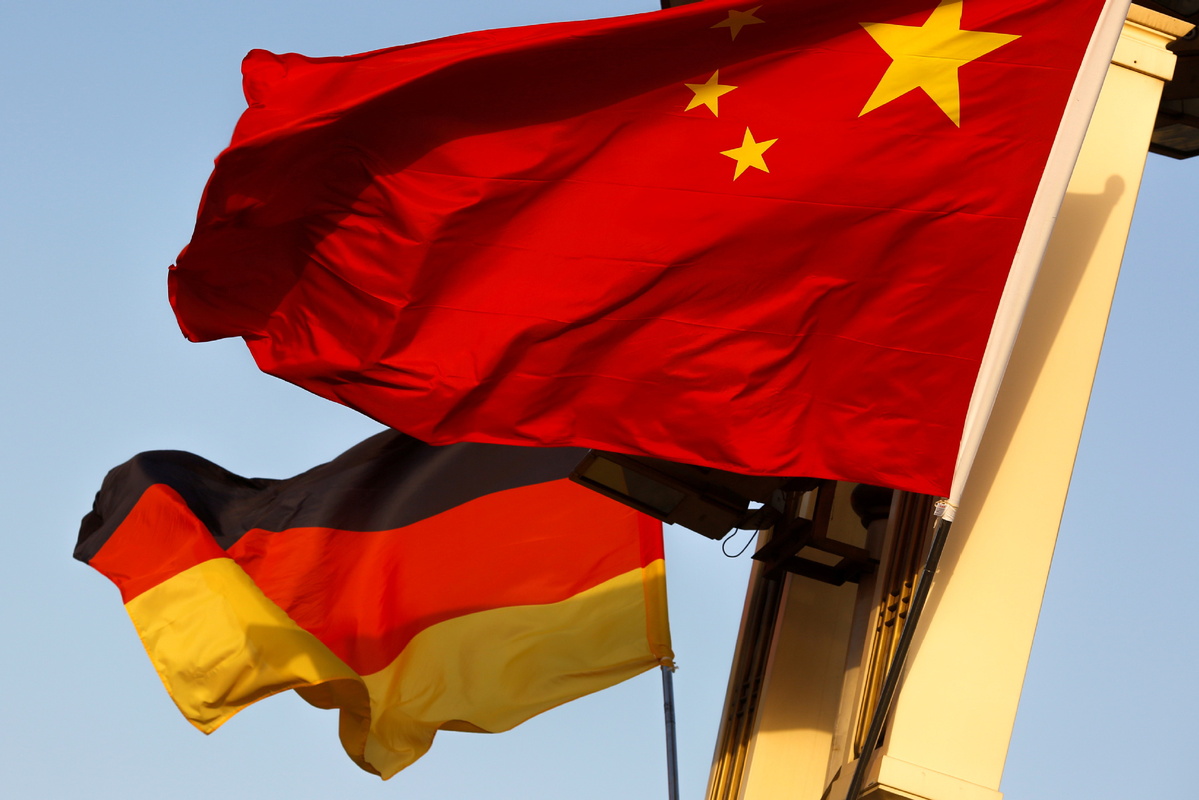 Berlin exaggerates differences, incites ideological confrontation, envoy says
Chinese Ambassador to Germany Wu Ken criticized Germany's new China strategy for "exaggerating the differences between the two countries, inciting ideological confrontation and selling anxiety about competition with China".
Wu made the remarks on Wednesday at a conference on China-German economic cooperation in Bonn attended by more than 130 business representatives from the two countries.
Berlin's new China strategy, released in July, has been viewed by many as a departure from its past policy by depicting China as a potential threat to Germany's security, sovereignty and prosperity.
Wu said trade between China and Germany was less than $10 billion when he was first posted as a diplomat to Germany at the beginning of the 1990s. Bilateral trade in goods is more than 30 times higher, reaching a record 298.9 billion euros ($319.8 billion) in 2022.
While Volkswagen was among the first German companies to invest in China, thousands of German businesses are active in the Chinese market.
"China and Germany have become major economic and trade partners and China has become Germany's largest trade partner for several consecutive years, so it's both unimaginable and unacceptable for most German businesspeople to decouple or withdraw from the Chinese market," Wu said.
He likened the bilateral relations to a car waiting at a crossroad for the traffic light.
"If the three different lights are on at the same time, it will not only cause confusion and chaos but make both sides lose their direction," Wu said, referring to the EU and Germany calling China a "partner, competitor and rival", a definition Wu said is contradicting itself.
He said that "de-risking but not decoupling", as stated in Germany's China strategy, seems to provide a path forward but in reality, has sent a confusing signal.
Wu said Germany's dependence on the Chinese market and China's dependence on German technology have coexisted for a long time. Trade is about complementing each other's comparative advantages and not about dependency, he said.
'Wrong prescription'
He called it a "wrong prescription" when some European and German politicians and media blamed China for their problems and risks by hyping "de-risking "and "reducing dependence".
"You are well aware of why Germany has become the only major economy that went into recession. Whether high energy prices, bureaucracy, a shortage of professionals or a delay in digitalization, which one is caused by China?" Wu asked the audience.
"I don't think any of you would believe that reducing economic cooperation with China will bring jobs and growth to Germany."
The Chinese ambassador urged Europe and Germany to be open and confident in dealing with Chinese electric vehicles and Huawei 5G, clearly referring to the EU's recent launch of the anti-subsidy investigation into Chinese EVs and Germany's recent plan to remove Huawei 5G equipment.
Peter Mohnen, CEO of Kuka, a German manufacturer of industrial robots and factory automation systems acquired by China's Midea Group in 2016, echoed the views.
"The government should turn on the green light rather than also turning on the red and yellow lights. Our business will be really bad without China," he said.
Kuka's revenues have jumped from $3 billion to $4 billion since its acquisition, and a quarter of the $4 billion comes from Chinese customers, according to Mohnen.
Arndt Kirchhoff, president of Metall NRW, a German business association, said he has been in bilateral trade talks for 25 years and Germany should continue the policy set by the previous governments.
"We (the business community) manage our own risks and are capable of managing them. Those politicians don't really understand our risks and we don't need those politicians to exceed their duties to meddle in our business," he said.