Shaanxi hosts historical gathering
By Wang Ru | China Daily | Updated: 2023-11-16 08:01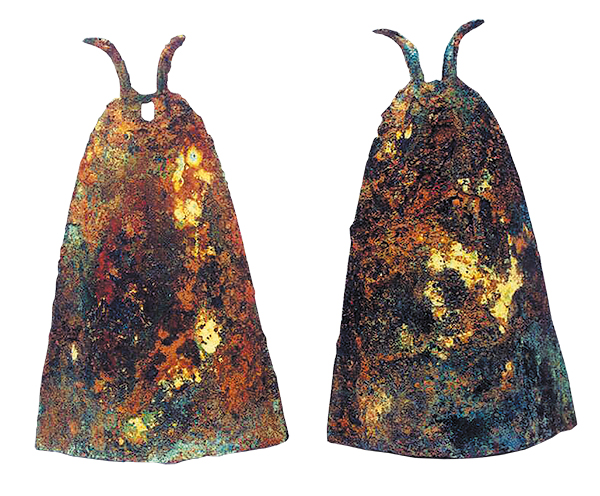 In 2021, archaeologists found pottery pieces inscribed with the words bei tian si (Beitian Temple) at the ruins of Beiting city, a political, military and trade center along the ancient Silk Road, in what is now Jimsar county, Xinjiang Uygur autonomous region. The site is where the Beiting Protectorate, an institute established by the Tang Dynasty (618-907) to govern the north of Tianshan Mountain, was located.
Archaeologists believe that the pieces are related to a Beitian sanatorium, a place where beggars and disabled people were accommodated and taken care of during the Tang era. The concept of such facilities was initially established in the Tang capitals of Chang'an (now Xi'an, Shaanxi province) and Luoyang during the reign of Empress Wu Zetian from 690 to 705, and later, was gradually promoted across the empire.
"The discovery of the pottery pieces implies the establishment of the sanatorium in Beiting at the time," says Hu Tao, a researcher at the Academy of Beiting Studies in Jimsar. "It confirms the consistency of policy implementation between Beiting and the central area of the Tang Dynasty during this period, and shows that, even in the border regions, the decrees of the dynasty were well implemented."
The discovery was introduced at a seminar during the 4th Congress of Chinese Archaeology held in Xi'an, Shaanxi province, last month.
Organized by the Society for Chinese Archaeology, the Institute of Archaeology at the Chinese Academy of Social Sciences, Shaanxi Provincial Cultural Heritage Administration and the city-level government of Xi'an, the biennial congress was held under the theme of "the formation and development of a unified multiethnic country".
More than 800 archaeological professionals at home and abroad participated in the event. Many of them gave reports on the latest academic findings on the theme, and exchanged ideas with each other.