AR, VR, XR key to revolutionizing buying experience
By FAN FEIFEI | China Daily | Updated: 2023-11-16 10:27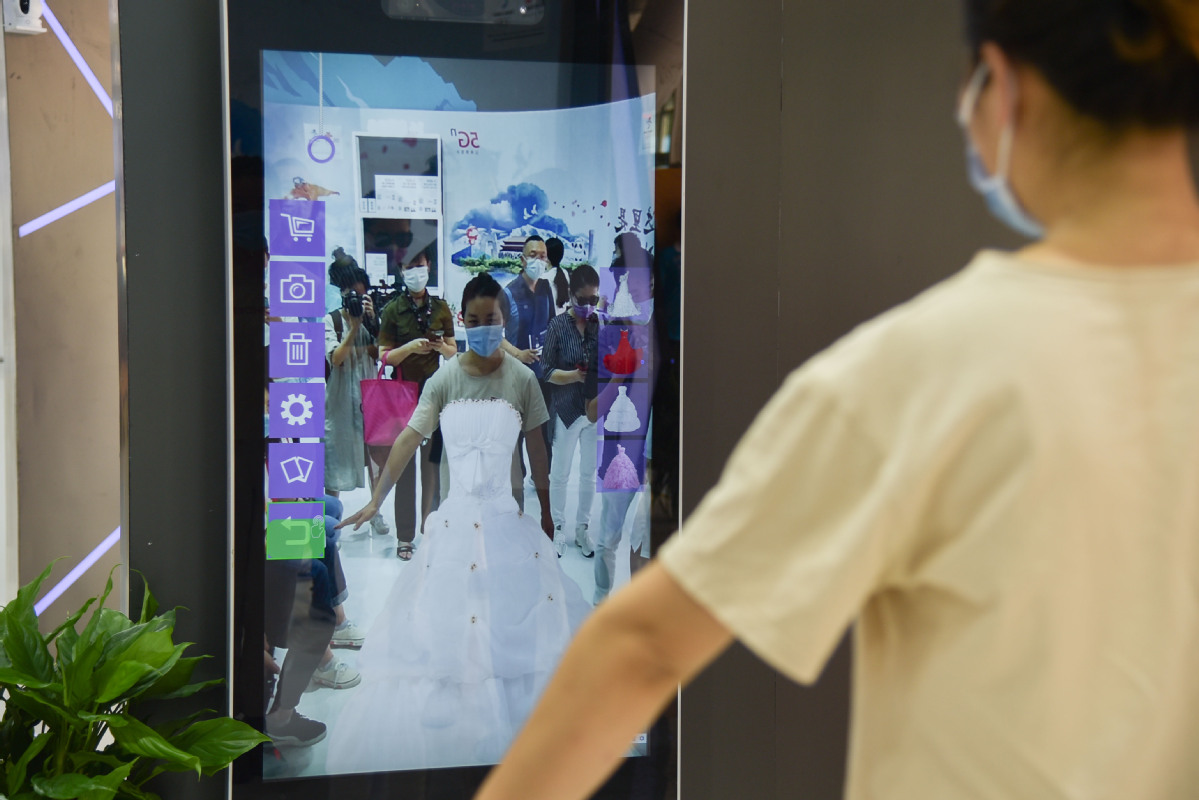 Immersive technologies, such as virtual, augmented and extended realities, have the potential to change the way people shop by creating simulations of products in virtual scenarios and providing interactive consumer experiences on e-commerce platforms, experts said.
Damo Academy, Chinese tech heavyweight Alibaba Group's research institute, has teamed up with the company's online licensing platform Alifish to launch an extended reality-powered marketplace on Tmall and Taobao that allows consumers to shop for merchandise as their customizable avatars.
"We believe XR technology can revolutionize the online consumption trend in such a way that it creates new business opportunities for brands," said Bo Liefeng, head of the XR laboratory at Damo Academy.
Consumers can browse in virtual stores from more than 30 internationally recognized media franchises, including Japan-based Sanrio's iconic Hello Kitty and US-based Universal Pictures' franchise Minions. When they find something they like, shoppers' avatars can place the virtual items in their online shopping carts.
Shoppers can get a 360-degree view of products and have a digital try-on of watches, jewelry and shoes on Tmall. The same goes for home appliances. By tapping their phone screens, consumers can superimpose furniture into images of their homes to see if the decor matches.
Alibaba's luxury shopping platform Tmall Luxury Pavilion is also embracing immersive retail. Sales of luxury goods with 3D and AR functions saw double-digit year-on-year growth in 2022.
"The application of VR and AR technologies in online marketplaces has not only improved consumers' remote shopping experience and boosted consumption, but also spearheaded a new consumption trend," said Yu Jianing, executive director of the metaverse industry committee at the China Mobile Communications Association, a Beijing-based industry association.
Chinese e-commerce platform JD has launched new AR/VR makeup features to help customers test multiple cosmetics on their faces with real makeup effects before buying. Using the company's mobile app, shoppers can virtually try products including lipstick, blush, colored contact lenses and eyebrow pencils.
Through AR/VR, the company hopes to give digital-savvy customers the interactive experience they get in stores while offering the convenience of products being just a click away from arriving at their doorstep, JD said.
Moreover, JD has rolled out a digital platform where shoppers can step into a virtual environment to view items such as furniture and household goods. It has cooperated with more than 1,000 brands and created 3D models for over 100,000 products, covering building materials, furniture, soft decorations, kitchenware and other household goods.
The VR and AR industries are expected to witness rapid growth over the next few years and inject fresh impetus into a wide range of sectors like retail, education, healthcare and entertainment, according to a report released by global market consultancy International Data Corp.
Data from IDC showed that the investment scale of the global AR and VR markets will increase to $74.73 billion in 2026 with a compound annual growth rate of 38.5 percent. Specifically, the CAGR of the Chinese market is expected to reach 43.8 percent during this period, ranking first across the globe.
The Ministry of Industry and Information Technology and several other ministries jointly released a plan to integrate VR technology into industrial applications last year.
By 2026, the total scale of China's VR industry, including related hardware, software and applications, will exceed 350 billion yuan ($47.9 billion), the plan said. Meanwhile, the country aims to cultivate 100 enterprises with strong innovation abilities and industry influence, while sales of VR terminals aim to top 25 million units.
Global market consultancy Gartner said in a report that the impact of AR or VR in retail can be transformative. Retailers can use AR as an extension of the brand experience to engage customers in immersive environments and drive revenue.
"Brands should enhance their product innovation capabilities, increase research and development investment and continuously create new products that meet the actual needs of consumers," said Jennifer Ye, consumer markets leader for the Chinese mainland at global accounting firm PwC.
Ye said as technological advances gather pace, merchants should be prepared for rapid transformation, including upgrading both online and offline shopping contact points to stay relevant to consumers.
Companies should take advantage of the creative opportunities posed by high-potential and malleable technology, she said, adding, "Retailers should look to enrich customer experiences through the development of online communities in the metaverse where VR avatars can come together and discuss shared interests."