Chinese firms shoulder social responsibilities in Africa
By EDITH MUTETHYA in Nairobi, Kenya | China Daily Global | Updated: 2023-11-16 10:33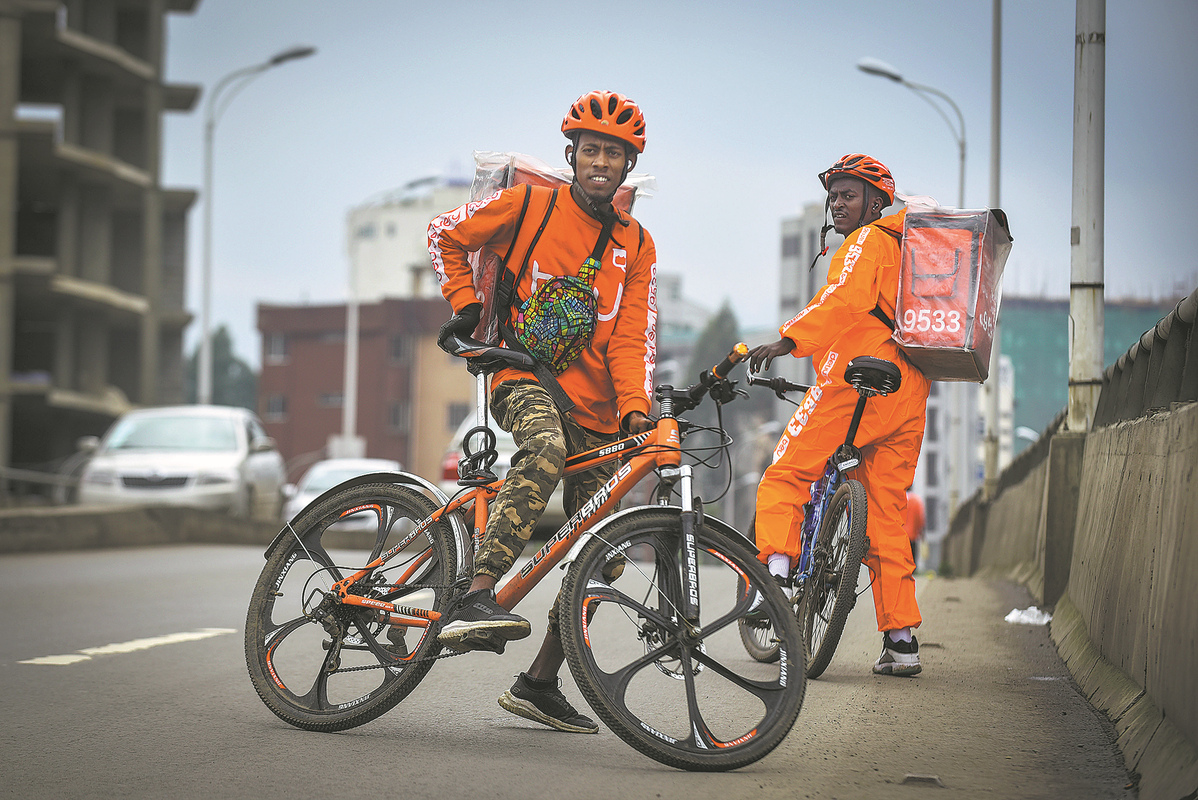 As Chinese companies help build infrastructure in Africa that has accelerated the continent's economic growth, they have also taken full charge of their social responsibilities.
Over the past 10 years such companies have built more than 6,000 kilometers of railways, more than 6,000 km of highways, nearly 20 ports and more than 80 large-scale power facilities in the continent, the Corporate Social Responsibility Report of Chinese Business in Africa 2023 said.
China has also sent about 9,000 medical personnel to African countries over the past 10 years, provided more than 100,000 training places and built a number of infrastructure and social and livelihood projects.
"The majority of Chinese businesses in Africa focus on helping the continent cultivate endogenous growth capacity and actively promote the process of poverty reduction and development in Africa," said the report, published in Nairobi by the Alliance of Chinese Business in Africa for Social Responsibilities.
Cavince Adhere, a Kenyan expert on international relations, in particular China-Africa relations, said the report has given the lie to the Western accusation that Chinese companies do not care about their social responsibility in African communities in which they operate.
Against these numbers Western smears pale into insignificance, Adhere said.
Chinese companies have contributed more than 20 percent to Africa's economic growth in the past 10 years, he said, and they have done an amazing job in Kenya with their corporate social responsibility activities, such as supporting education, modernizing infrastructure in local communities and giving generously in the wake of disasters.
"Some companies like China Road and Bridge Corporation have seconded students for training in China as part of their social responsibilities, people who have later turned out to be excellent employees in the firms."
The report said Chinese businesses have created more than 4.5 million jobs in Africa since the beginning of the century and provided more than 100,000 training places, helping African countries to turn huge demographic dividends into talent dividends and empowering the continent's modernization.
The first modern deep-water port, Lekki Port in Nigeria, invested in, built by and operated by Chinese business, could provide 170,000 jobs for locals.
In Zimbabwe the Chinese government provided help in building 1,000 water wells in the 10 years to 2021.
Popularly known as Chinese wells, they provide clean and hygienic water, benefiting more than 400,000 people, accounting for 3 percent of the country's population. The project has greatly alleviated water scarcity in the country's rural areas.