Writer delivers cold, hard fiction
By Yang Yang | China Daily | Updated: 2023-11-17 08:07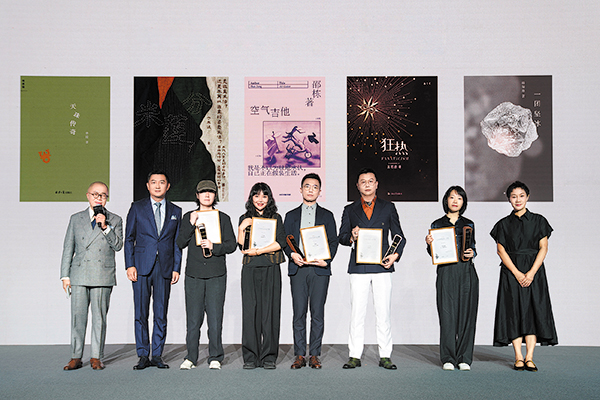 The 2023 Blancpain-Imaginist Literary Prize has been awarded to 29-year-old author Yang Zhihan, for her collection of short stories Yituan Jianbing (literally, "a block of solid ice"), after beating four other short-listed writers.
The award, cofounded by the Swiss luxury watchmaker and the Chinese publisher in 2018, aims to discover young Chinese writers. The winner receives 300,000 yuan ($41,160) and a Blancpain timepiece.
The prize targets writers under the age of 45 and is open to all fictional genres, said Jack Liao, vice-president of Blancpain China, at the award ceremony in Beijing last month.
Consisting of nine short stories and novellas, Yituan Jianbing recounts the sometime hard life stories of people in Northeast China, including one about a dropout girl hiding in a temple, a wild animal trainer who sends his tiger to a zoo after it kills another trainer during a performance, and a jobless young woman who is kicked out of the WeChat group of her classmates in primary and middle schools after she tries to sell products to them.
Ma Boyong, one of the five judges this year, read comments from the jury about the winning entry at the award ceremony: "Yituan Jianbing is like snow falling on the edge of a knife, or licking an icy door. She 'freezes' her hometown with a cold, sharp brush, then takes a step back and lightly licks it with her tongue. The warm flesh sticks to the cold surface, and every move is shocking and deeply painful."
Born in 1994, Yang said that she started writing when she was asked to keep a diary as a primary school student.
"I didn't know what to write, so my solution was to write a martial arts serial. One day it was about what happened to two people, and the next day I would add a new character. Later, our teacher said we didn't need to keep the diary, but I didn't stop writing. At first I wrote stories to finish the homework, but then it became fun, because my friends read my stories and they all asked me to add a new character for them," she said at the award ceremony.
Talking about her book, she said: "Some of the stories in the collection are very unpleasant, but others are rather warm. I have included them in one book to represent my understanding of life. Just like the ice block on the cover of the book, which depicts a fire inside it, life has many moments when joy and sorrow exist at the same time.