Webnovel discussed at 75th Frankfurt Book Fair
By Yang Yang | chinadaily.com.cn | Updated: 2023-11-17 15:23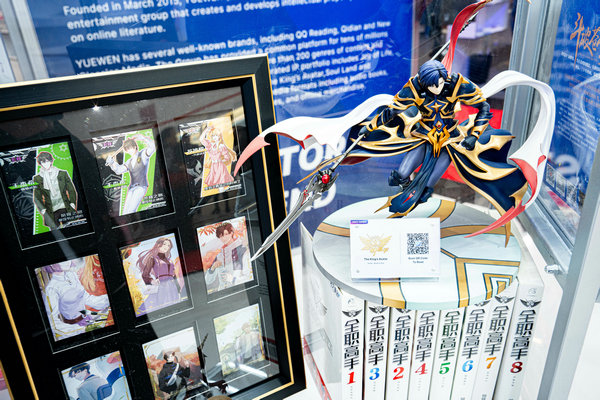 During the Global 50 CEO Talk at the 75th Frankfurt Book Fair late last month, Hou Xiaonan, CEO of the China Literature Group, was invited to join Rudiger Wischenbart, an observer of global publishing industry, and representatives from five media organizations specializing in books and publishing, to discuss business modes, the intellectual property ecosystem and the international development in online literature. More than 300 people attended the talk.
Since it was launched in 2007, the Global 50 CEO Talk has hosted guest speakers from leading global publishing organizations like Penguin Random House, Netflix and Wattpad Webtoon.
More than 4,200 exhibitors from 94 countries and regions attended this year's fair. The China Literature Group was the only online literature company from China to attend.
Launched by China Literature in 2017, Webnovel has published the translations of 3,200 online Chinese novels and 560,000 stories written by 380,000 overseas writers, attracting more than 200 million readers from 200 countries and regions.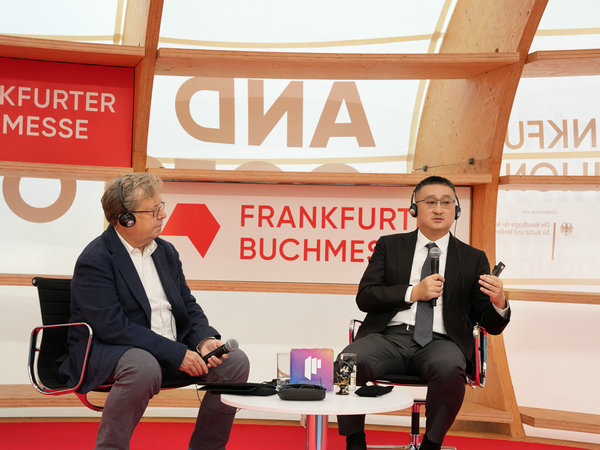 "What's special about online literature is its openness, inclusivity and collaborative creation. Today, writers from more than 100 countries and regions are writing on Webnovel," Hou said, adding that the group expects to publish books just as influential as the Harry Potter series and the Lord of Rings trilogy.
In recent years, online literature has begun attracting more readers. According to a development report on online literature in China in 2022 released by the Chinese Academy of Social Sciences, users of China's online literature platforms overseas rose to 901 million in 2022. In the same year, 16 online novels were added to the Chinese collection at the British Library.
"Online literature creates communication between Eastern and Western cultures, and is becoming a calling card of Chinese culture," Hou said, adding that "since 2022, China Literature has launched more than 300 animation, TV series, and film adaptations of online literature on overseas platforms".
JKSManga from Britain is one of those overseas online writers. Inspired by online novel, Douluo Dalu, or Soul Land, he started writing on Webnovel in 2019. He has now become one of the most well-known writers on the platform. His novel My Vampire System has been visited more than 73 million times and adapted into audio books and manga.
Online literature allows readers and writers to interact, which means you are not only reading a digital book, but participating in a social activity, he said.
At the book fair, Webnovel launched a new logo, marking a new stage in development for the platform.