China-Malaysia International College ushers in new era of educational cooperation
By CHEN BOWEN in Haikou | chinadaily.com.cn | Updated: 2023-11-17 16:28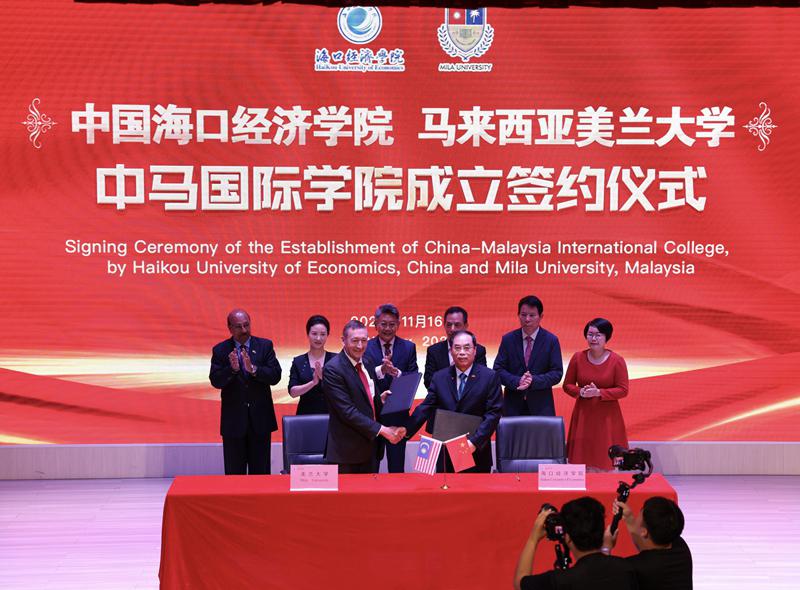 Haikou University of Economics, in China, and Mila University, in Malaysia, have come together to establish China-Malaysia International College. A signing ceremony was held on Thursday in Haikou, South China's Hainan province.
The two universities will deepen cooperation in exchange between teachers, personnel training and scientific research, and open up a new track for the sustainable development of international cooperation in higher education, according to Haikou University of Economics' official website.
"The establishment of China-Malaysia International College displays Haikou University of Economics' active implementation of facilitating the Hainan Free Trade Port's education into the high-quality development of the Belt and Road initiative and training of high-quality talents for the Belt and Road countries," it said.
The five-year development planning seminar of Mila University was convened after the ceremony. The Ministry of Higher Education of Malaysia approved the renaming of Manipal Education Malaysia Sdn Bhd to Mila University on Oct 16.
Cao Chengjie, board chairman of Haikou University of Economics and Mila University, redefined the educational positioning of Mila University and shared thoughts on its development over the next five years.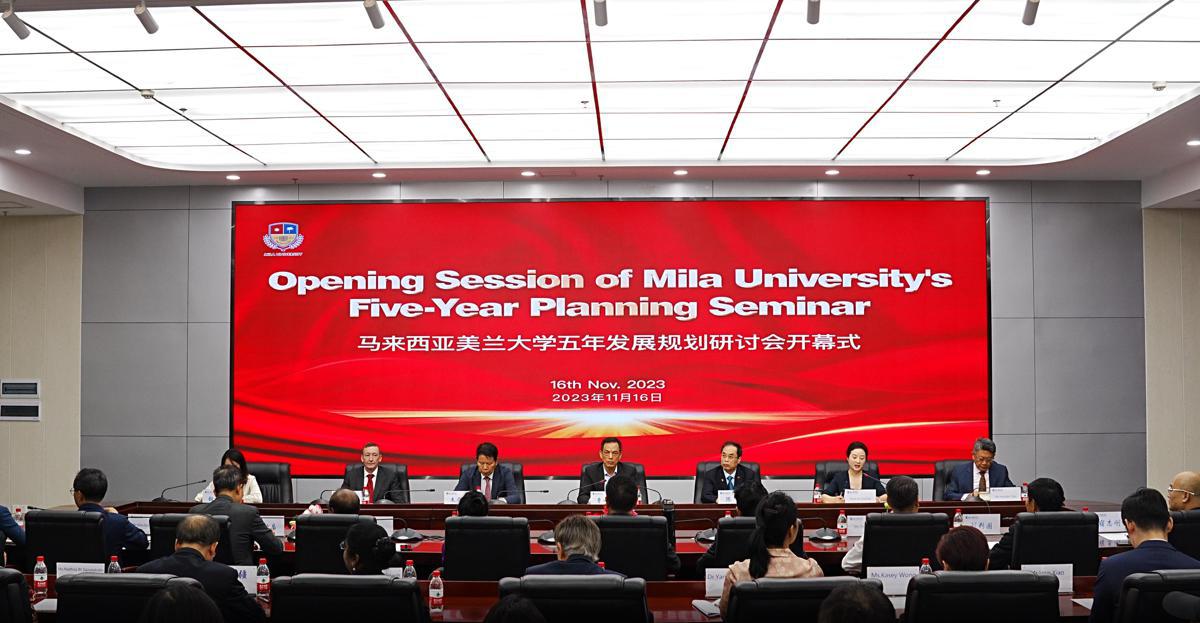 Cao hopes that the university will become a comprehensive one that combines entrepreneurship and innovation, emphasizes both teaching and research, and exhibits a distinct profile of diversity and internationalization.
"Our goal is to cultivate versatile and highly qualified applied talents and innovative high-level professionals with a broad international perspective and professional competence," he said in a speech.
The university plans to have a total staff of over 750 people by 2028. This will include at least 150 international staff, with around 450 to 500 full-time teachers and at least 300 administrative personnel, according to Cao.
He further mentioned that the campus environment and educational facilities will be prioritized to be at the forefront among Malaysian universities. The construction of over 600,000 square meters is scheduled to be completed within five years, transforming the university into a prominent landmark in Negeri Sembilan and a picturesque attraction in Greater Kuala Lumpur.
Chen Xiao, principal of Haikou University of Economics and director-general of Mila University, said both universities will provide language training and study abroad services for students intending to pursue higher degrees, as well as dual degree programs and opportunities for international exchange.
"As the first and only foreign-funded university in Malaysia, Mila University has truly created the new model for international higher education, which carries local characteristics and advantages and goes to China, and welcomes China's educational institution to come in," said Jason Fitzsimmons, chancellor of Mila University. "Hopefully, this model will further improve the quality of higher education in both countries, and Mila University can become a good example in the history of China-Malaysia diplomatic relations."