Organization fosters ties between Chinese, US youth
By LINDA DENG in Tacoma, Washington state | China Daily | Updated: 2023-11-18 10:52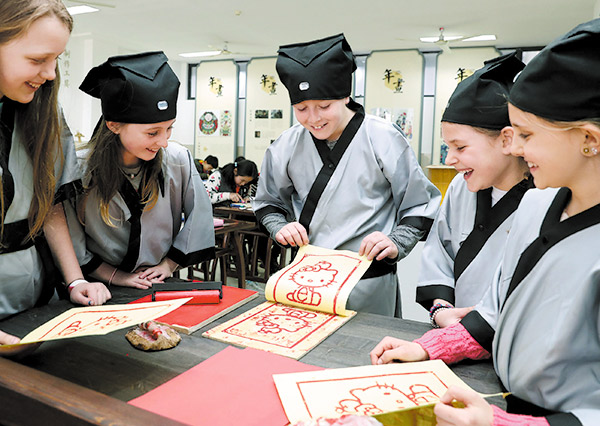 Inspired by Xi, group in Washington state serves as bridge for cultural exchanges
Amid the spirit of enduring camaraderie, echoes of friendship between nations resound through songs performed by the choir at Lincoln High School in Tacoma, Washington state.
Reflecting on its poignant history, David Chong, president of the US-China Youth and Student Exchange Association in Washington state, discussed the Sino-US student choral event ahead of the just-concluded Asia Pacific Economic Cooperation conference.
The event saw the participation of 20 talented students from the Lincoln High School choir, who prepared two heartfelt numbers: Stand by Me and the popular Chinese ballad, In the Fields of Hope. In 2015, during President Xi Jinping's visit to Tacoma the choir's moving performance of In the Fields of Hope and the classic What a Wonderful World left an impression on the audience.
Encouraging the youth of both nations to foster mutual understanding and strengthen bonds, Xi emphasized the vital role of cultural exchanges in bolstering relations between China and the United States. Since that day, the US-China Youth and Student Exchange Association has remained steadfast in its mission to cultivate a robust bridge of cultural diplomacy between Washington state and China.
The choir stands as a testament to the enduring legacy of friendship and cultural exchange between the two nations.
"Our story dates (back) to the historic moment when President Xi Jinping visited Lincoln High School. It was here that the seeds of friendship were sown, gifts were exchanged and the vision for robust cultural exchanges between the two nations was born," Chong said.