Former US first lady Rosalynn Carter dies at 96
Xinhua | Updated: 2023-11-20 04:27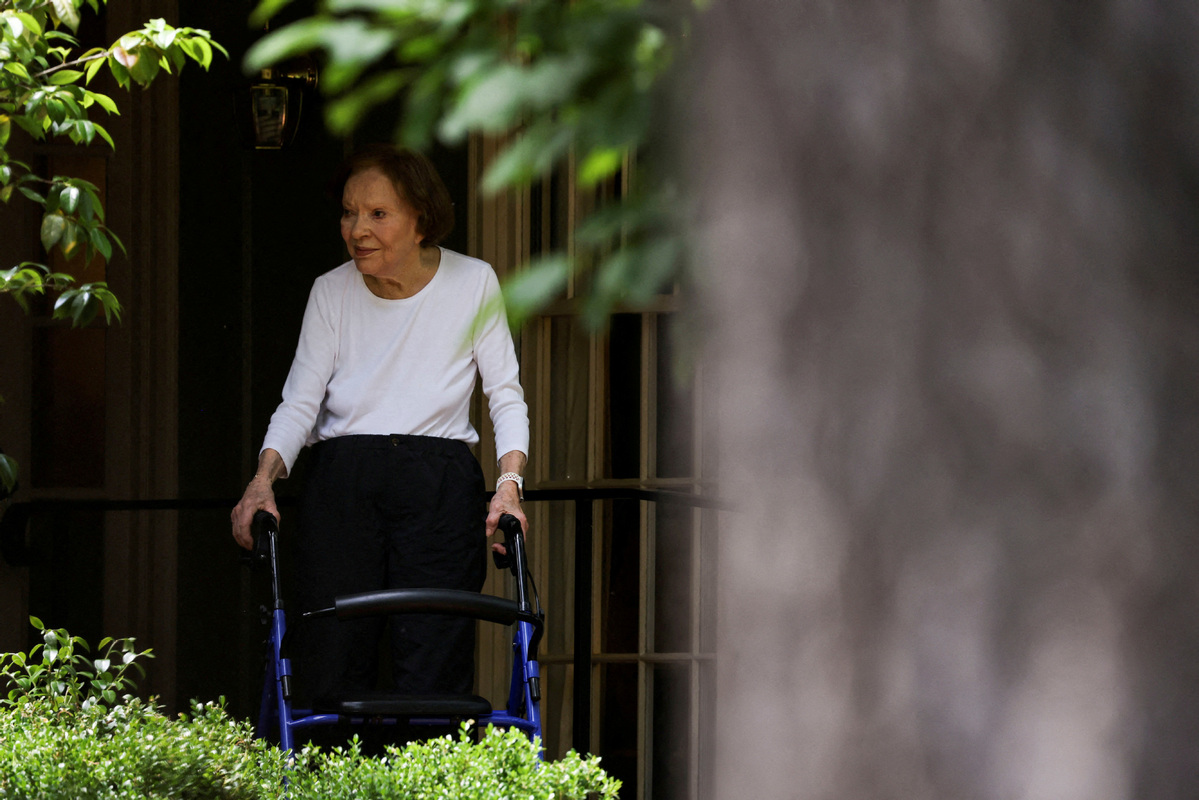 NEW YORK -- Rosalynn Carter, wife of the 39th US President Jimmy Carter, died on Sunday at her home in Plains, Georgia, at the age of 96.
The Carter Center, a non-governmental organization founded by the couple, said, "she died peacefully, with family by her side."
"Rosalynn was my equal partner in everything I ever accomplished," said Jimmy Carter, now 99 years' old.
Rosalynn Carter's most lasting individual legacy will be her efforts to diminish the stigma attached to people with mental illnesses and her fight for parity and access to mental health treatment, according to US media report.