Green homes offer hope amid climate change
Share - WeChat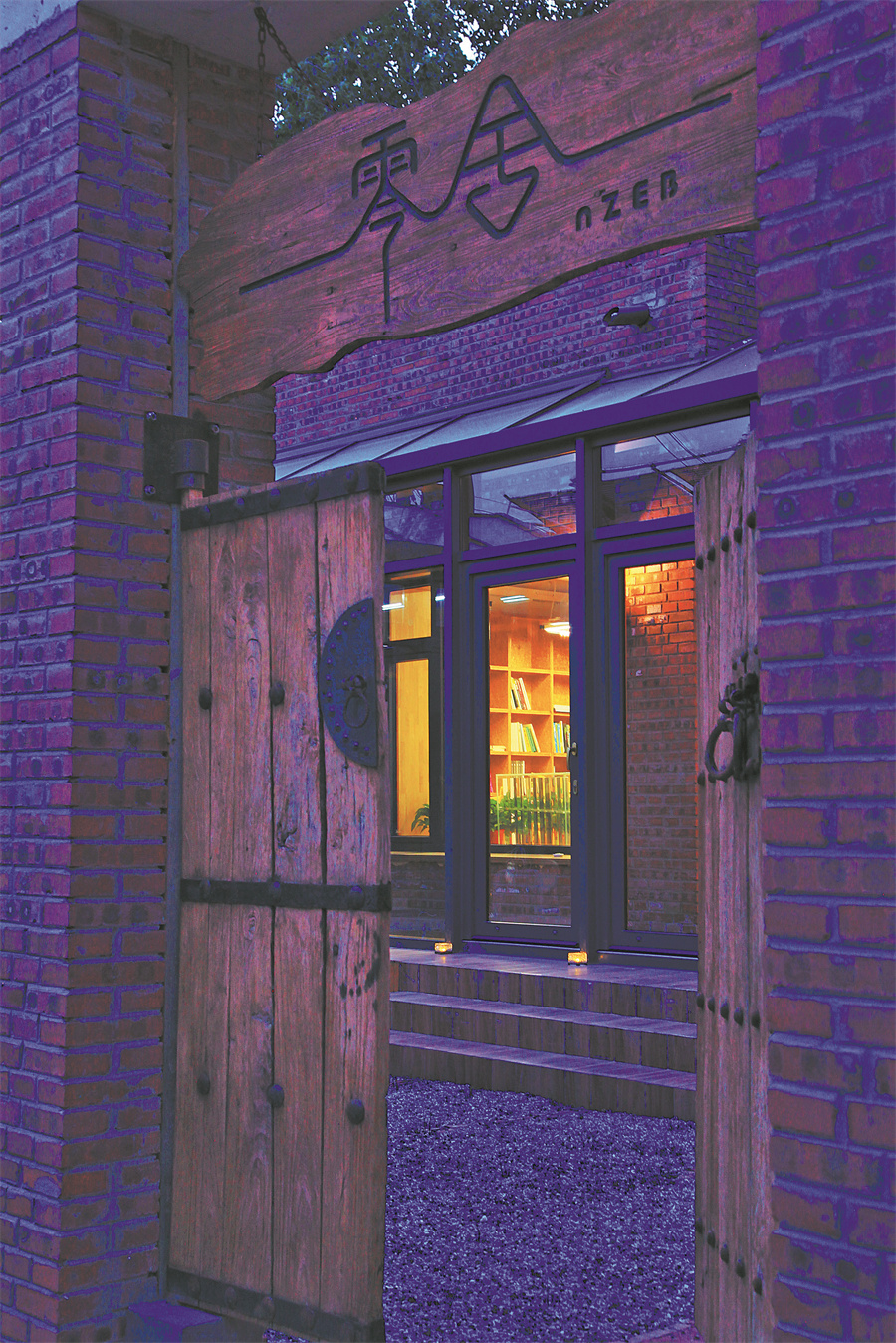 Constant temperature
Designing a building that consumes little energy is no easy task. Sophisticated technology and careful construction are required, but the costs of materials and maintenance are high.
The near-zero energy house designed by Ren features red bricks on the exterior, coupled with a separate side room built from wood. The temperature in this room is maintained at 20 C all year round, even in the harsh winters of northern China.
This is possible due to the structure of the entire property, which boasts three thick layers of insulation, a windproof roof, and insulated foundations.
The skylight on the roof of the central lounge provides interior lighting and ventilation, as well as thermal storage in addition to that provided by the thickened exterior walls and passive windows, which also help retain heat. These features enable a standard temperature of 20 C to be maintained at the house in winter, rising to 26 C in summer.
The side room, unlike the rest of the property, is made from prefabricated modules that were built and decorated at a factory in Tianjin, before being assembled on-site. The modules also consist of a living room, kitchen and bedroom with en suite toilet and bathroom.
The modular rooms meant that more than 90 percent of the project could be completed at the factory, saving 50 percent of manufacturing time, reducing material waste by 25 percent and energy consumption during construction by 55 percent.
Photovoltaic tiles mounted on the roof need cleaning periodically. Falling leaves in autumn, as well as bird droppings, can reduce the tiles' generating efficiency.
Ren said the tiles installed at the property generate 7,000 kW of power annually. As the house consumes about 11,000 kilowatt-hours of electricity a year, more than 60 percent of its energy is provided by solar power.
"It took about half a year to design the house and less than three months to put it together," Ren said.
The property's design is energy-efficient, and most of the interior decorations are made from recycled materials. The water courtyard forms a small reservoir to collect and filter rainwater, with the base paved with tiles from older properties.
A zero-carbon garden in the backyard is used for recycling, and dismantled wooden windows for decorations. Broken mud bricks and smashed tiles placed in steel cages act as partitions, and old computer cases have been transformed into boxes to house equipment.
Outside the property, painted murals adorn the walls to preserve memories of the village's past.
"I believe that if we can build energy-efficient houses in the countryside, then such construction can be promoted nationwide," Ren said.
"Right now, purely from a technical perspective, I think it is feasible to try to promote such a method of building."