Jaguar Land Rover's commitment to luxury and service keeps it strong
By LI FUSHENG | China Daily | Updated: 2023-11-20 09:02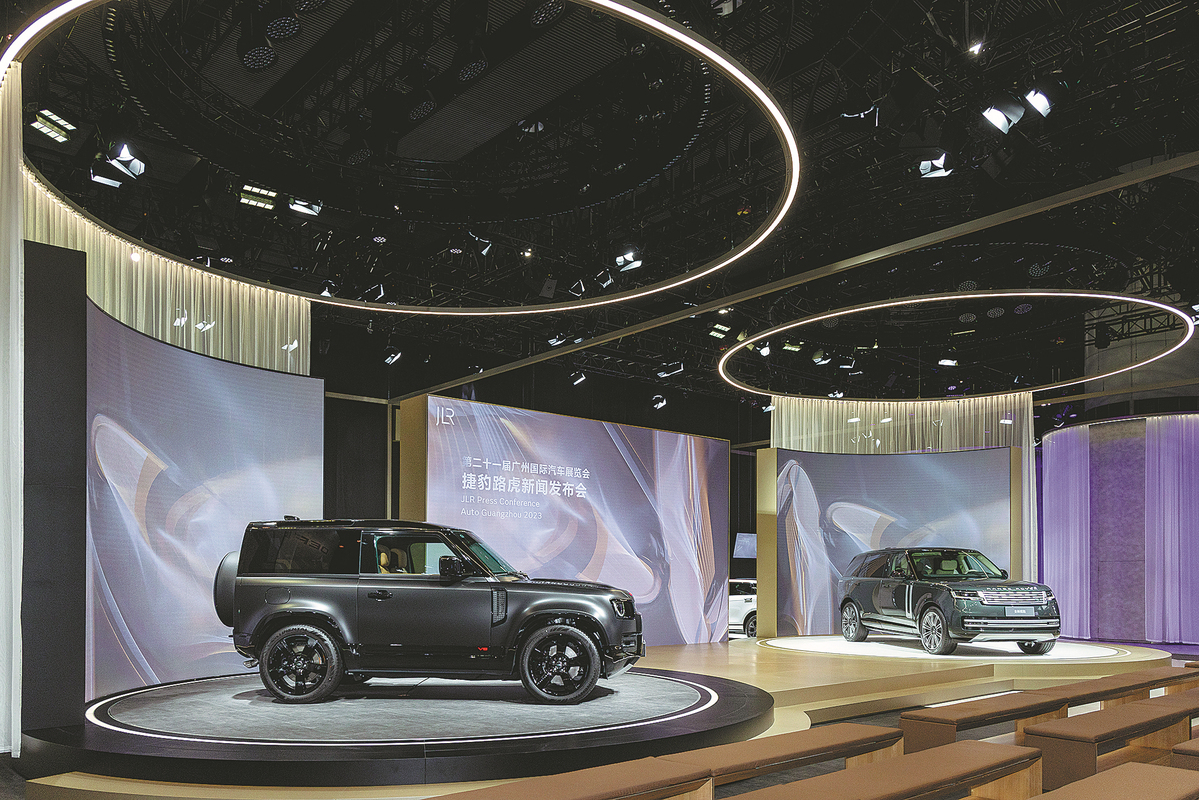 British carmaker Jaguar Land Rover is delivering experiences of "modern luxury" in China's premium vehicle market, thanks to its signature models and its considerate service that has long won the hearts of its customers.
For five years in a row, its Land Rover team has notched the No 2 position among premium brands in J.D. Power's China Customer Service Index Study.
The study, now in its 23rd year, measures customers' satisfaction with after-sales service at authorized dealers in the past 12 months among owners of one- to four-year-old vehicles.
In this renowned J.D. Power study, service is evaluated based on customer feedback in six aspects: service team; service facility; welcome and diagnostic; service quality; service value; and reservation.
Jaguar Land Rover's acclaim is thanks to its unremitted efforts in customer service over the years. The British carmaker has been valuing the voice of Chinese customers to improve digital tools and update its capabilities to offer them exciting premium experiences.
The carmaker has more than 400 customer managers who will get in touch with the customers from the minute he or she receives their vehicle and offers them the latest information about everything they want to know about car use and maintenance.
If the customers visit any of Jaguar Land Rover's authorized dealers, they will, among other things, receive a complete report of their vehicle's free checkup of up to 30 items.
Jaguar Land Rover also offers tailored maintenance plans that allow them to have their vehicles serviced in an easy and worry-free way, with exclusive access to fast channels and delicate food and drinks at the dealership.
The carmaker has further improved digital tools for tech-savvy Chinese customers. One example is that the customers can place orders for door-to-door maintenance via their smartphones.
Jaguar Land Rover has been updating its dealerships, with the first one to feature "modern luxury" opening in March.
Among other things, it features brand-new changes in the design language, spatial layout, experiential scenarios and customer service.
Besides its top-notch service, the carmaker has been introducing its latest models for Chinese customers to experience the modernity of British luxury in the new era.
At the ongoing Auto Guangzhou, Jaguar Land Rover is showcasing a stellar lineup of models ranging from the all-new Defender V8 to the 24MY Range Rover.
The Defender has been renowned globally for its exceptional all-terrain capability and durability in the luxury SUV segment.
Based on its 75-year-old heritage, the V8 versions offer superior off-road performance, rugged style and great versatility to meet the diverse needs of adventurers for a new journey.
The Range Rover has been the industry benchmark for premium all-terrain SUVs since the carmaker created this segment with the original Range Rover in 1970. The 24MY Range Rover has elevated this modernity and refinement to a new height.
Of the variants is the 24MY Range Rover SV, which stands as an exquisite interpretation of the iconic model's luxury and personalization, epitomizing exceptional craftsmanship.
The 24MY Range Rover comes with a combination of the model's signature refinements, breathtaking modernity and exceptional performance, while the 24MY Range Rover Sport continues to redefine sporting luxury, with enhanced premium features and powerful dynamic performance.
Looking ahead, Jaguar Land Rover said it will continue to improve its products and services to deliver distinguished experiences of "modern luxury" for customers in the world's largest premium vehicle market.