Tech in focus to push new industrialization
By MA SI | China Daily | Updated: 2023-11-21 08:14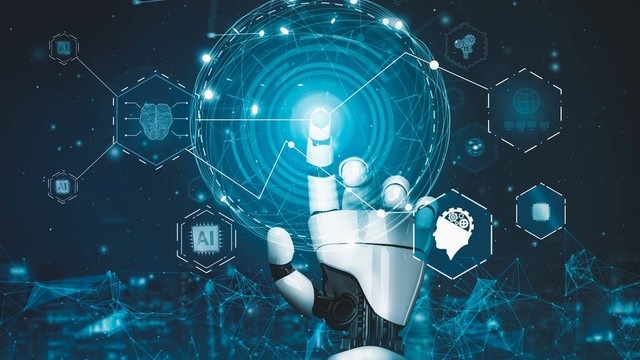 Large-scale application of 5G plus to be encouraged among enterprises
China will ratchet up efforts to cultivate leading global enterprises and unicorns in industrial internet — a high-tech frontier where major countries are all scrambling to establish a beachhead — the country's top industry regulator said on Monday.
The move is part of China's broader push to advance new industrialization, which highlights the use of cutting-edge technologies such as 5G in industrial production and management. It is designed to promote the upgrade and digital transformation of the country's sprawling industrial economy, experts said.
Jin Zhuanglong, minister of industry and information technology, said at the 2023 China 5G plus Industrial Internet Conference in Wuhan, Hubei province, that more efforts will be made to carry out collaborative research on industrial chains and promote systematic breakthroughs in key products, such as industrial internet platforms, industrial software and industrial control systems.
Jin called for more work on leveraging China's edge in 5G technologies to accelerate the research and development of industrial-grade 5G products, and cultivate more leading enterprises and unicorns, or startups with a valuation of over $1 billion.
Data from the ministry shows that China has built the world's largest 5G network, with around 3.19 million 5G base stations as of September. The market scale of the industrial internet industry has exceeded 1.2 trillion yuan ($167 billion) in the country, with more than 8,000 5G-plus industrial internet projects and over 89 million connected industrial devices.
"We will draft guidelines for the large-scale application of 5G-plus industrial internet technologies in different sectors, and encourage leading enterprises to play a vital role in driving the coordinated development of upstream and downstream industries in industrial chains," Jin added.
The plan follows China's top leadership attaching great importance to pushing forward new industrialization to lay a strong material and technological foundation for Chinese modernization.
Zhou Ji, an academician at the Chinese Academy of Engineering, said, "Since last year, two breakthroughs have strengthened our confidence and determination to focus on intelligent manufacturing as our main strategy."
One is ChatGPT, an artificial intelligence chatbot that has shown the potential of AI in empowering a wide range of sectors. The other is the rapid emergence of China's electric vehicle industry. "The cars are evolving at a fast pace that is way beyond our expectations," Zhou said.
Yang Jie, chairman of China Mobile, said AI has moved up from being an auxiliary means of assisting industrial transformation to an indispensable core capability to support economic and social development.
"AI can not only write poetry, but also can solve practical problems," Yang added.
Hu Houkun, rotating chairman of Huawei Technologies Co, said it used to be hard to connect industrial equipment to the internet, and even if connected, such equipment was difficult to operate or could only perform simple tasks.
To solve such problems, the company has come up with crucial technologies, such as industrial chips, or the "heart" to provide computing power, Hu said.
Meanwhile, Huawei has developed industrial operating systems, namely the "brain "responsible for commanding equipment to complete real-time and complex work tasks, and network connectivity, which is the "meridian" to ensure access to data, Hu added.