Embraer eyes small cities for further expansion
By ZHU WENQIAN | China Daily | Updated: 2023-11-21 09:17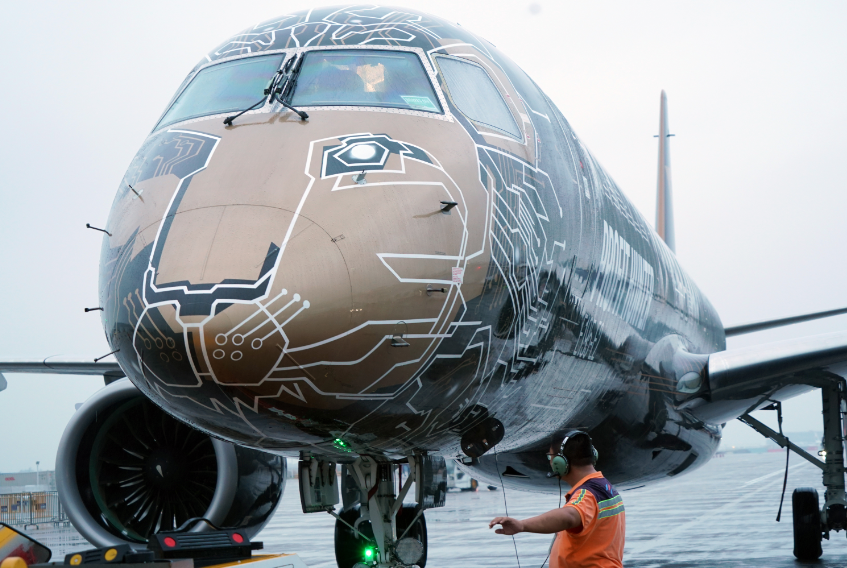 Brazilian aircraft manufacturer Embraer SA is eyeing the rapidly growing regional aviation market in China's smaller cities to further drive growth, a top executive said.
The plane maker, one of the largest aircraft manufacturers globally, received airworthiness certificates for its largest jet, the single-aisle E195-E2, from the Civil Aviation Administration of China in August. The company is working with nearly all Chinese airlines to discuss the advantages of having this aircraft model in their fleet, it said.
"After the COVID-19 pandemic, airlines have been back in business with a clear focus on profitability and connectivity. Smaller aircraft with low trip costs have been needed globally on many routes," said Arjan Meijer, president and CEO of commercial aviation at Embraer. "We saw tremendous potential in China, and we have a commanding share of the country's regional jet fleet. We are devoted to contributing international experience to support the growth of China's aviation market."
Currently, China, one of its most important markets, operates 85 Embraer E-jets. The company, which produces commercial aircraft with fewer than 150 seats, said late last year that China would need 1,445 such aircraft in the next 20 years.
Embraer said it is also looking to make its product line capable of being fully operated using sustainable aviation fuel. In the next few years, it plans to increase the SAF capability to between 50 and 100 percent, it said.
Meanwhile, the year 2024 marks the 50th anniversary of the establishment of diplomatic relations between China and Brazil, and Embraer believes more business cooperation opportunities between the two countries will emerge soon.
Brazilian President Luiz Inacio Lula da Silva paid a state visit to China this spring, and both the Chinese and Brazilian governments recognized the importance of strategic exchanges between the two countries in the aerospace sector.
The CAAC has been implementing an initiative to better integrate regional connectivity with the trunk market during the 14th Five-Year Plan (2021-25) period.
"China should further promote regional connecting flight to make it a well-known transportation product and build a group of specialized and scaled regional carriers," said Li Guijin, a professor at the Civil Aviation Management Institute of China, in Beijing.
"Compared with Europe and the United States, the number of Chinese airlines that focus on developing business in the regional market is not much, and many carriers compete in the competitive trunk market. It is suggested that more regional carriers could give full play to their advantages and develop more regional routes," Li said.
Meanwhile, the ARJ21, China's first domestically developed regional passenger jet, developed by Commercial Aircraft Corp of China, has safely completed more than 8 million passenger trips in 134 cities as of August, according to the local government of Shanghai.
Currently, more than 110 ARJ21 aircraft are in commercial operation, with most operating at regional airports.
In the past few years, China's regional aviation has further developed with the ARJ21 operational across the market. The growth is mainly indicated by an increase in flight frequencies between regional and hub airports, as well as the enhanced connectivity of various regional airports, said Liang Nan, director of the transport department of the CAAC.