Xi-Biden meeting seen as good start
By YIFAN XU in Washington and MINGMEI LI in San Francisco | China Daily Global | Updated: 2023-11-21 09:40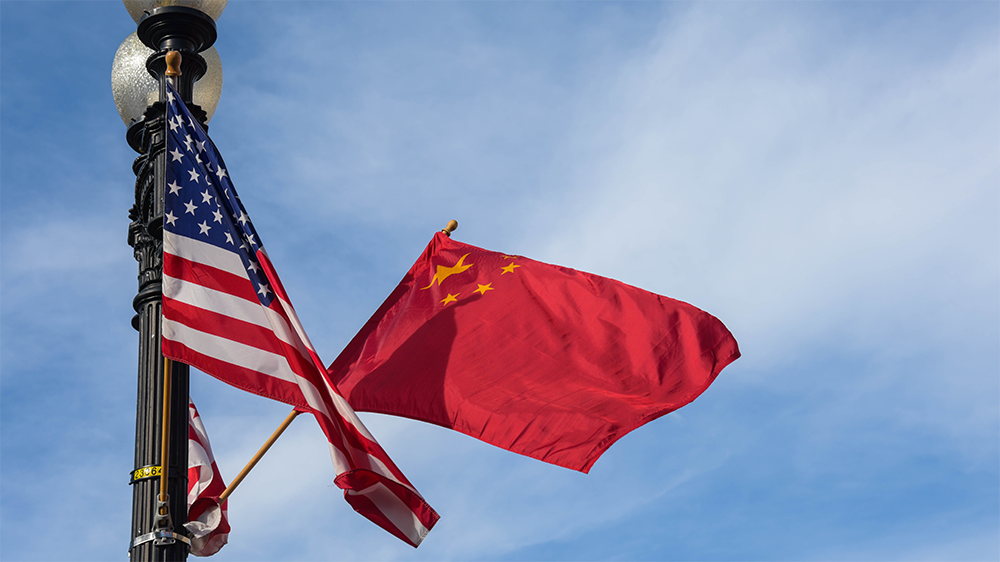 'Optimistic signals' hailed as leaders pledge to keep communications open
The face-to-face meeting between Chinese President Xi Jinping and his US counterpart Joe Biden last week in San Francisco is widely regarded as a start to a good bilateral relationship.
"It's a win for US-China relations from a larger, broader stabilization perspective," Sourabh Gupta, a senior fellow at the Institute for China-America Studies in Washington, told China Daily in an interview.
"On fentanyl, the Chinese side has always been willing to work, but they need a partner at the American end. What they, the Chinese side, are looking for is basic mutual respect, and they're looking for two-way cooperation that benefits both sides."
Their willingness to restore military communications shows that both sides wish to rebuild confidence in interactions, he said.
The two heads of state held their first face-to-face meeting in a year on Wednesday at the Filoli Garden, a bucolic Northern California estate south of San Francisco. They spent more than four hours on meetings, a working lunch and a garden walk. They last met in Bali, Indonesia, on the sidelines of the G20 Summit in November last year.
"There is nothing more important than to keep communications going on between our two countries," Scott Rozelle, faculty co-director of the Stanford Center on China's Economy and Institutions in California, said.
"Today, our top leaders took an important step forward to continue to discuss the concerns of each country and find ways to collaborate. I believe the decision to keep our militaries meeting and communicating is an important metric of success."
Both sides need to do more in areas such as scholarly exchange, business exchange and people-to-people interaction, Rozelle said. "But today was a good start."
Wang Mingming, president of the US-China E-commerce Trade Association, said optimistic signals from the presidents' meeting are expected to catalyze growth and development of businesses in both countries.
Beyond borders
"Furthermore, the cooperation is anticipated to extend beyond their borders, invigorating the economic and trade prospects of countries along the Belt and Road Initiative," Wang said.
"Such a development is poised to create a fertile environment for enterprises across various sectors, allowing them to flourish under a framework of supportive policies and international collaboration."
Jim Young, board chairman of the Washington State China Relations Council, expressed his hope of the meeting and him cherishing the long history of trade and engagement between Washington state and China.
"While we are all celebrating this historic meeting on Nov 15 ... in San Francisco, our hope is that, another 200 years later, our descendants could take the same pride in telling their stories about their ancestors today trying to together make the world better," Young said.
At Wednesday's dinner, Xi mentioned historic China-US stories in his speeches, from the Chinese workers who were the mainstay of building the US Pacific Railroad a century ago to the pandas that have been the "ambassadors" of US-China friendship for decades.
Daniel Kammen, a professor of energy at the University of California, Berkeley, told China Daily that it is important for the US and China to restart not just talking about environmental cooperation, but also launching agreements to which other countries can sign up.
One of the key goals is the commitment to help all countries, not just the US and China, triple the amount of renewables employed by 2030, Kammen said.
Xiaofeng Zhang, president of the Global Green Development Alliance in California, said, "I am pleased that APEC enhanced cooperation on climate change, and very proud of China's contributions on renewable energy and new energy vehicles."
During the summit, Xi called on China and the US to build together five pillars for bilateral ties, including jointly developing a right perception and promoting people-to-people exchanges.
Gupta said: "I think it's important to kind of have communication broken down very clearly and understood simply. It's not just at the head of state or government-to-government level, but also at a much more macro level."
Lai Jiang and Chang Jun in California contributed to this story.