Ginkgo leaves dye ancient temple in gold
Share - WeChat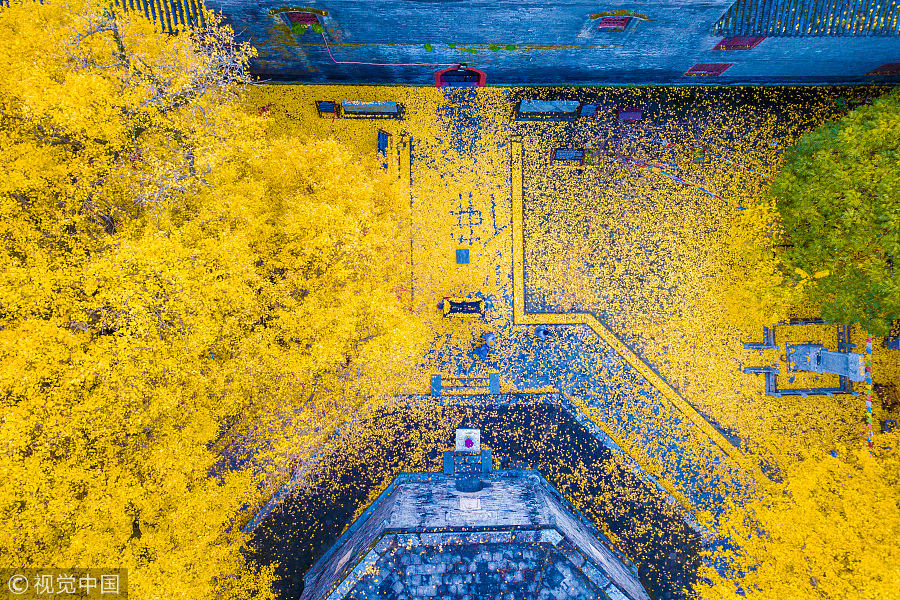 When North China greets the winter snow with frozen ponds and bare trees, a touch of autumn still lingers in regions down south.
Guangde Temple, located in Central China's Hubei province, is a remote site hidden in the mountains with history tracing back to the Tang Dynasty (618-907).
The ginkgo trees on the courtyard have lived over a thousand years. Two emperors from the Ming Dynasty (1368-1644) and Qing Dynasty (1644-1911) once conferred titles to the ginkgoes to praise their vitality.
At this time of the year, if you want to appreciate ancient Chinese architecture and the golden ginkgo leaves, Guangde Temple is your destination.