China's radio telescope 'FAST' to be put into use in 2019
Share - WeChat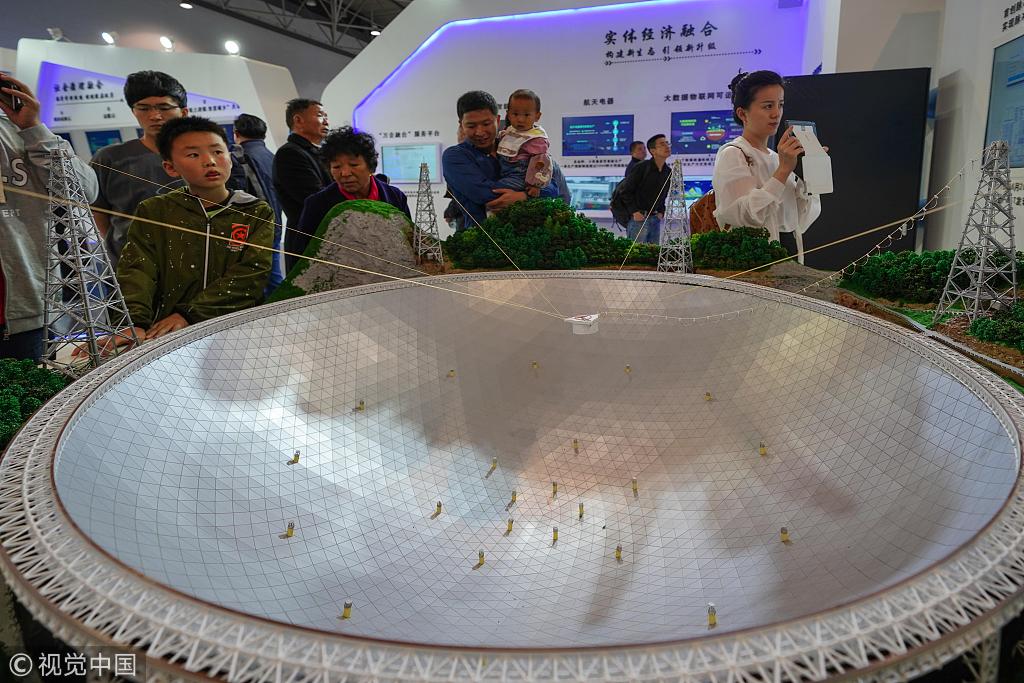 China's 500-meter aperture spherical radio telescope or FAST is expected to be put into use for Chinese astronomers next year, announced Chinese astronomer Li Di from Chinese Academy of Science on Saturday.
Li said at an astronomical forum held in Xuyi county from Jiangsu province that astronomers of the Chinese Academy of Science have initiated debugging session for the radio telescope "FAST," which is the last session before it being put into practical use for Chinese astronomers. Till now, "FAST" has already discovered 44 new pulsars.
A dark matter particle explorer named "Wukong" also introduced at the forum. According to its chief scientist Wujin, "Wukong" has served almost two years for Chinese astronomers, and it's expected to serve more than 5 years due to its good condition.
The astronomical forum was themed "the dialogue between scientific literacy and starry sky" and jointly held by the national observatory of the Chinese academy of sciences and Purple Mountain Observatory. It has gathered some 30 astronomy scientists and more than 300 astronomy enthusiasts.