Venezuela breaks off diplomatic relations with US
Share - WeChat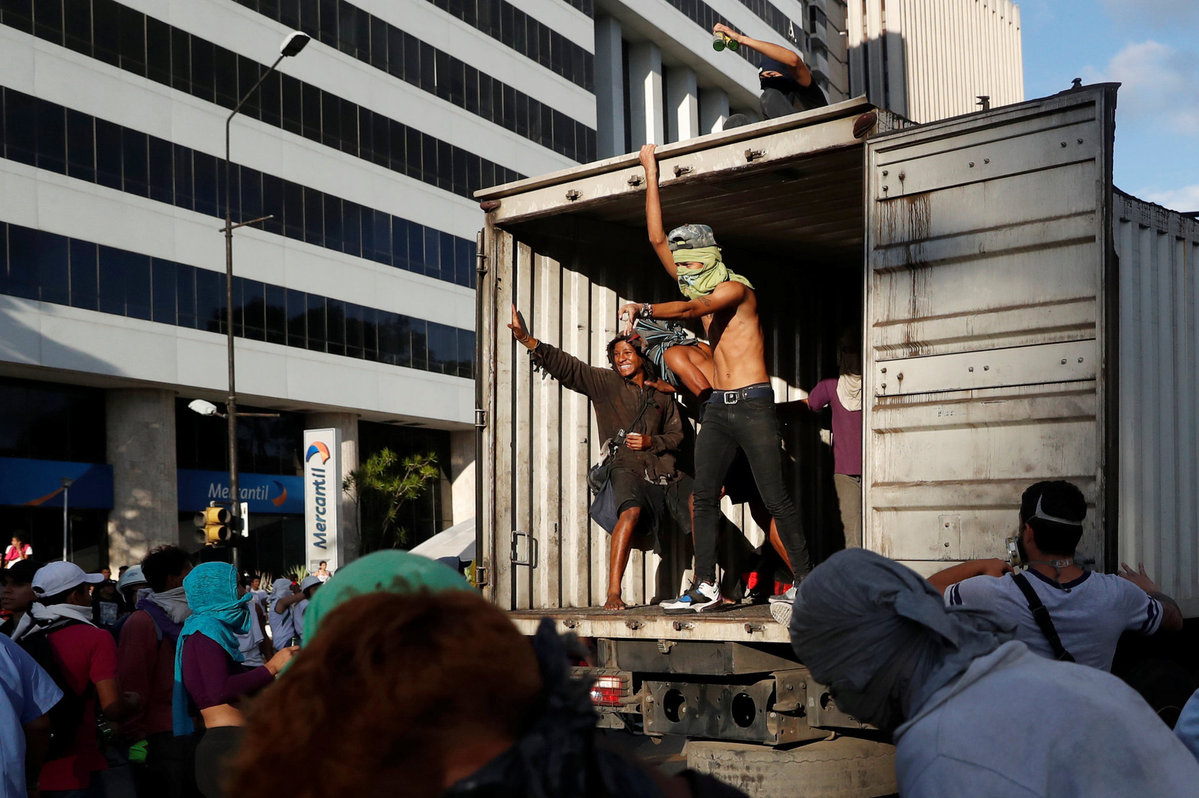 Unlike the United States and Brazil, the European Union voiced its support for the National Assembly of Venezuela presided by Guaido, but the bloc stopped short of recognizing him as head of state.
In a late night press release on Wednesday, the EU said that it "fully supports the national assembly as the democratically elected institution whose powers need to be restored and respected" and "the civil rights, freedom and safety of all members of the national assembly, including its President, Juan Guaido, need to be observed and fully respected."
Amid divided international reactions, Guaido has yet to win domestic military support. Venezuelan Defense Minister Vladimir Padrino Lopez on Wednesday tweeted that "the country's soldiers do not accept a president imposed in the shadow of dark interests or one that is self-proclaimed, outside of the law."
Meanwhile, Admiral Remigio Ceballos, chief of the strategic command of the Armed Forces, also voiced his support for Maduro on Twitter. "We are sovereign and loyal to our commander in chief, Nicolas Maduro Moros," the military leader tweeted.
First elected in 2013, Maduro won another term last year with 67.84 percent of the vote, pledging to strengthen the Bolivarian Revolution launched by former President Hugo Chavez.
For years, the United States has been implementing diplomatic pressure and economic sanctions to Venezuela. Right before Maduro's inauguration on Jan 10, the US Treasury Department imposed sanctions on seven Venezuelan individuals and 23 entities, accusing them of involvement in a corruption scheme.