When the spirit moves you
Share - WeChat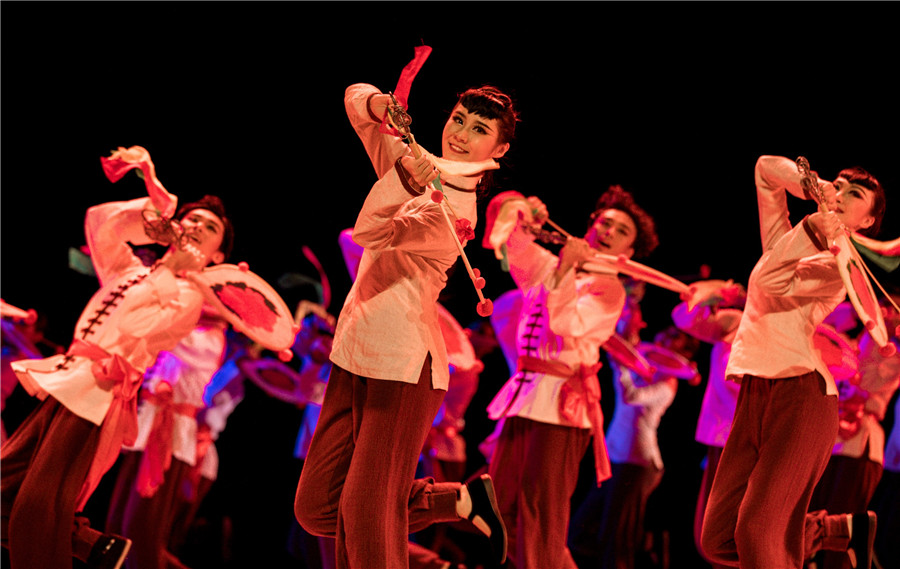 The capital played host to the fifth installment of the Chen Xiang folk series.
Before a show at the National Centre for the Performing Arts on May 21, groups of artists in ethnic costumes began dancing jovially in the theater lobby, turning the space into an unlikely venue for an impromptu celebration of folk culture.
The dancers were students from the Beijing Dance Academy's Chinese Ethnic and Folk Dance Department. Under the instruction of teachers from the academy and local dance inheritors, together they presented the fifth installment of the academy's folk dance series, Chen Xiang, on May 21 and 22.
Chen Xiang is a series of dance galas that started in 2014, where each production presents around a dozen folk dances, most of which belong to Chinese minority ethnic groups. Literally, chen xiang here refers to the obscure charms of historic art forms.
This year, the dance compilation extended to 14 folk dance performances of eight ethnic groups' styles, including four Han style dances, as well as two dances from overseas.