Staging a creative revival
Share - WeChat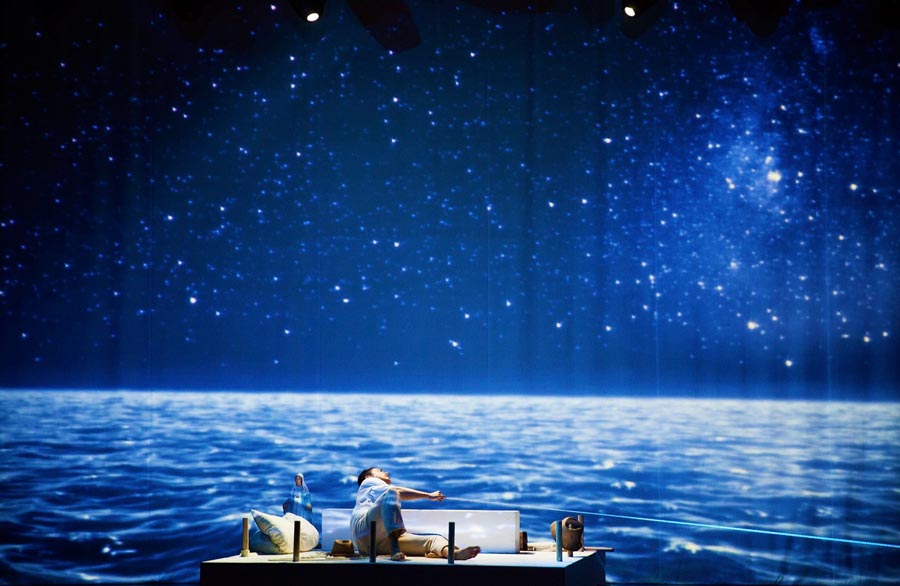 Art center gives teenagers a chance to develop through acting, Xu Haoyu reports.
Art can help us see life's big picture and puts creativity in the frame of our lives, says Ke Lu, 41, an artist who believes the senses, and sense of wonder, we had in our youth have been dulled by the demands of modern society.
"Our senses may have been eroded by information overdose and the demand for instant gratification made possible by advanced technologies", says Ke, who founded the Dashanpai Theater Art Center in 2012.
The center aims to apply drama as a tool for aesthetic education to help restore a sense of creativity, especially among teenagers.
It is paying dividends. On June 29, members of the center will perform The Little Prince at Tsinghua University, adapted from the French novel of the same name written by Antoine de Saint-Exupery.
In the past seven years, the center, based in Wangjing in Beijing's Chaoyang district, has put on seven plays based on famous literature, and has also run themed workshops to inspire youngsters to express themselves through the medium of performance.
Ke, who as a child was fascinated by painting, didn't receive any professional art training until he attended a lecture at the Tianjin Academy of Fine Arts when he was a 13-year-old middle school student.
That lecture is seared into his memory.