Chinese gamers applaud Onmyoji tour
Share - WeChat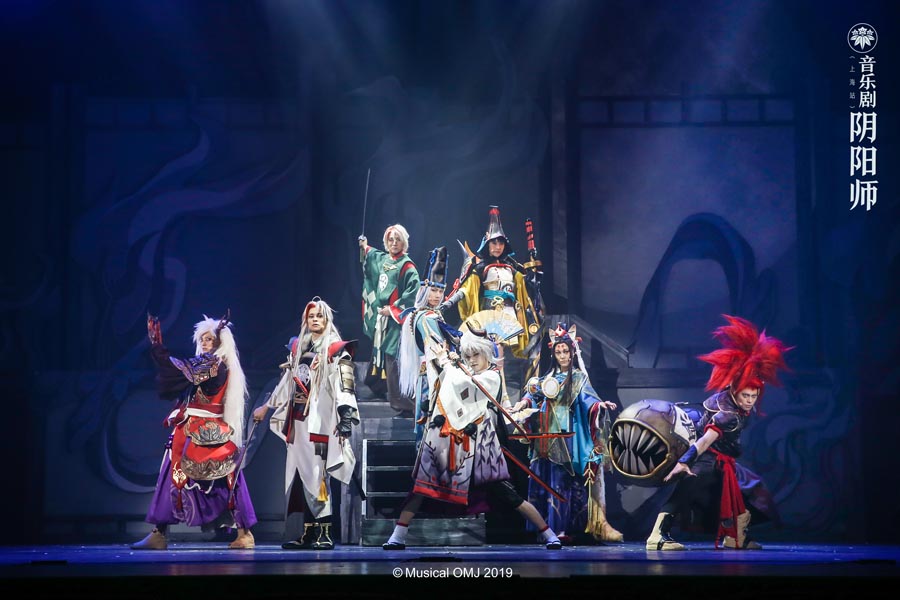 A musical adapted from the mobile video game Onmyoji is touring China, creating waves both online and offline among loyal players and proving profitable at the box office and the merchandise stand.
After concluding five performances at the tour's first stop, Shanghai PG Theater, on June 16, the musical has started to tour seven other Chinese cities, including Zhengzhou in Henan province and Chengdu in Sichuan province, playing at weekends through August.
Developed by Chinese IT company NetEase in 2016, the role-playing game takes place in Japan.
It is set 1,000 years ago during Japan's Heian period and is based on the Japanese classic The Tale of Genji, telling the story of a mythical war between human magicians and evil spirits. The word Onmyoji means "master of yin and yang" in Japanese.
Adapted from part of the game's script, the current show is a sequel to the first edition of the musical, which debuted in Tokyo in 2018 and received good reviews.