Virtual idols bring new life to entertainment industry
Share - WeChat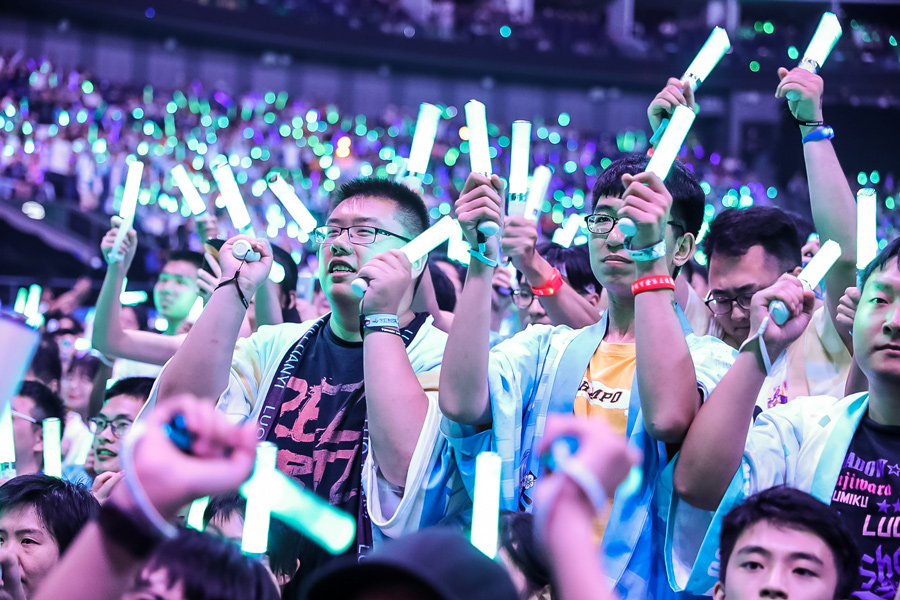 Redefining musical performance
As their fame expands, these 2D celebrities are beginning to step out of video platforms and appear on the actual stage. Chinese star Luo Tianyi sang at the Little New Year Concert in 2016 and also performed alongside Peking Opera artist Wang Peiyu at China Central Television (CCTV).
With the support of digital technology, virtual stars are free from all the physical and spatial restraints imposed upon real singers. They are able to absorb new performing styles in no time, change costumes at a snap of the fingers, and generate songs with the help of their ever-growing fan base.
If we incorporate future assistance from mature AI tech and big data, the flexibility and creativity of every single virtual idol may go far beyond our imagination.
Contact the writer at liwenrui@chinadaily.com.cn