Under Siege combines traditional, abstract
Share - WeChat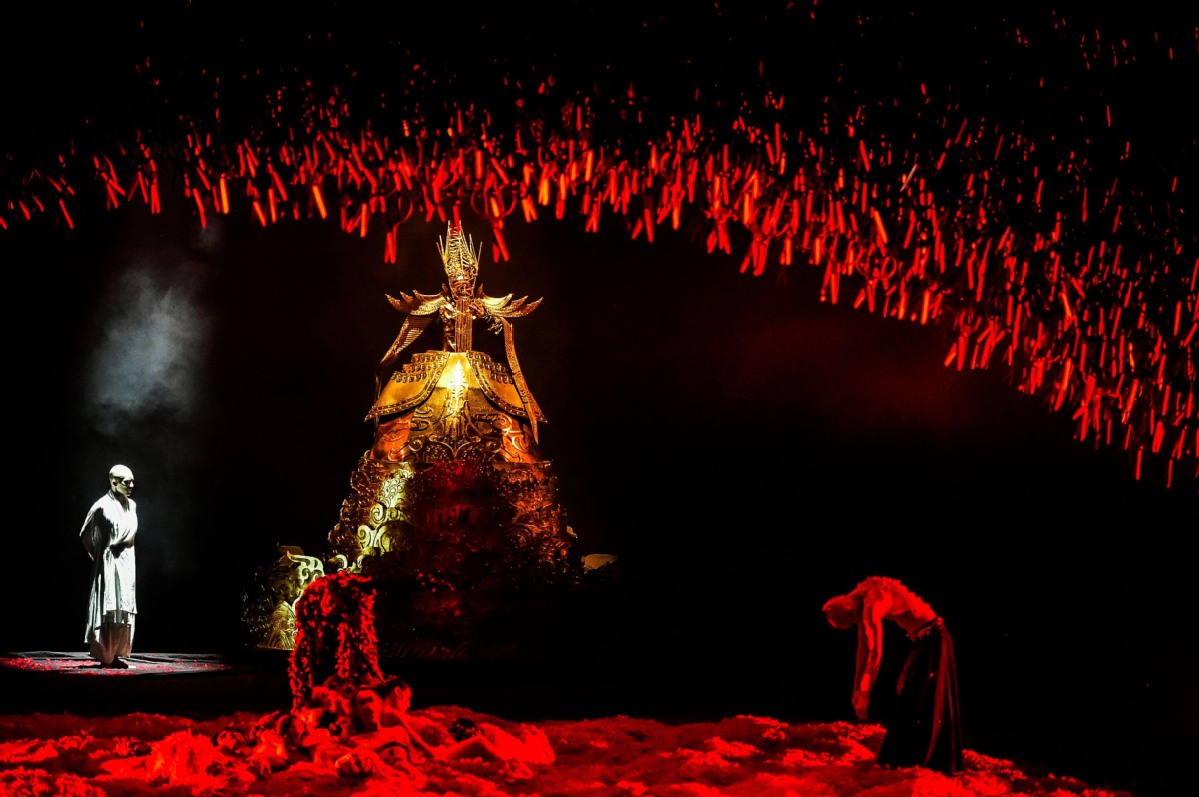 Tim Yip, the Oscar-winning art director of the film Crouching Tiger, Hidden Dragon, supervised costume and scenic designs for the show.
For Yip, Under Siege is a work that lets him return to tradition. He described it as an integration of elements of Chinese culture and modern stage art — thousands of scissors hanging on the stage that symbolize a life-threatening crisis, and in the last scene, the stage was covered with red feathers symbolizing the "river of blood" on the ancient battlefield.
The play debuted in China in 2015. Yip said that the US version is slightly different from the Chinese version because "the two cultures are very different from each other; the domestic version is more plump, and this version is more refined and simplified," Yip said in a previous interview with China Daily.