A hard act to follow
Share - WeChat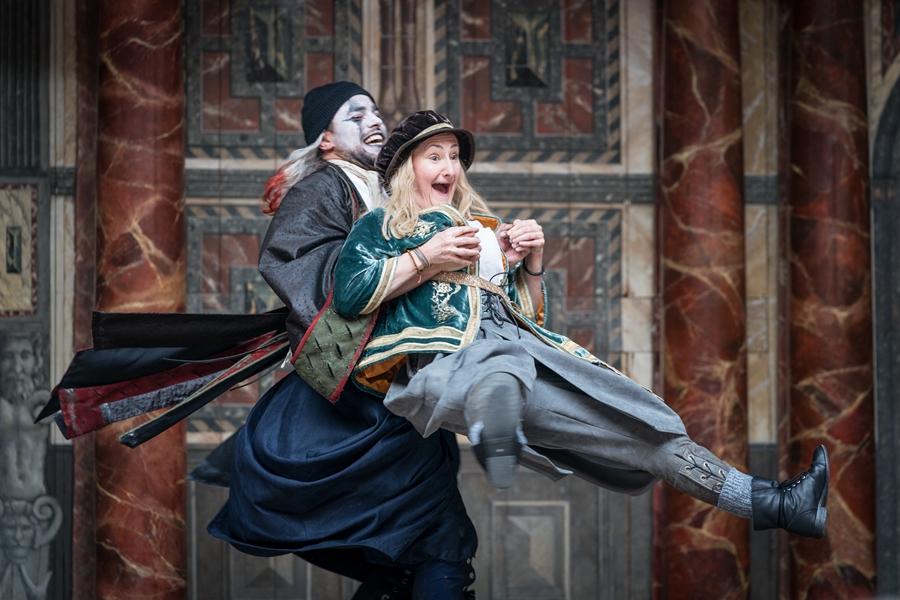 Actor Brendan O'Hea is returning to Beijing to direct two Shakespearean classics, where his troupe will be treading the boards at the Tianqiao Performing Arts Center, Chen Nan reports.
In 2014, when the renowned theater company, Shakespeare's Globe, staged William Shakespeare's comedy, A Midsummer Night's Dream, at the National Center for the Performing Arts in Beijing, one of the actors, Brendan O'Hea, who played the role of Quince, noticed a girl, about 5 years old, laughing with the crowds throughout the show.
Later, he found out that the young girl didn't understand the language but enjoyed the show.
"It made me believe that Shakespeare's language crosses time and culture," O'Hea says in Beijing.
In 2015 and 2016, the company returned to the capital with two Shakespearean plays, The Merchant of Venice and Hamlet.
As director, O'Hea returns to Beijing and will bring two comedies of Shakespeare: Twelfth Night and The Comedy of Errors, to Tianqiao Performing Arts Center from Sept 19 to 21.
These shows are the last leg of Shakespeare's Globe's world tour, which kicked off in March and visited Australia, Norway, Singapore and other countries.