Unusual but true: Activity to build human towers
Share - WeChat Activity to build human towers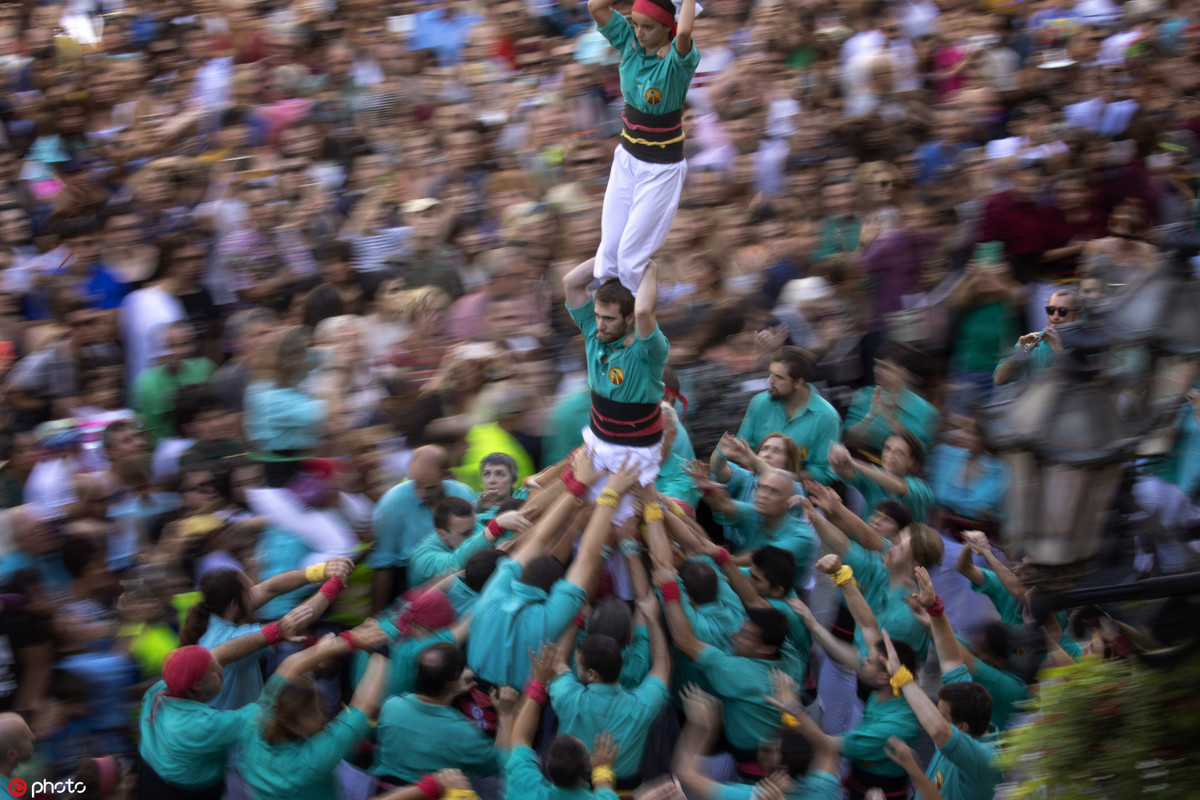 People gathered to participate in an exciting and thrilling activity, "Castells", in Barcelona, Spain, to celebrate the La Merce festival in Barcelona on Sept 24.
The tradition of building human towers, or "castells", dates back to the 18th century, and takes place during festivals in Bals, South Catalonia's Tarragona Catalonia, where "colles", or teams, compete to build the tallest and most complicated towers.
Later, the activity was well received in other areas in Catalonia to become one of the most popular holiday celebrations. During the activity, no matter the people standing and cheering, or those actively participating in building the towers, they are enthusiastic to show a cohesion in spite of races, religions, ages and genders.
"Castells" means "castle" in the Catalan language.