When nature becomes a stage
Share - WeChat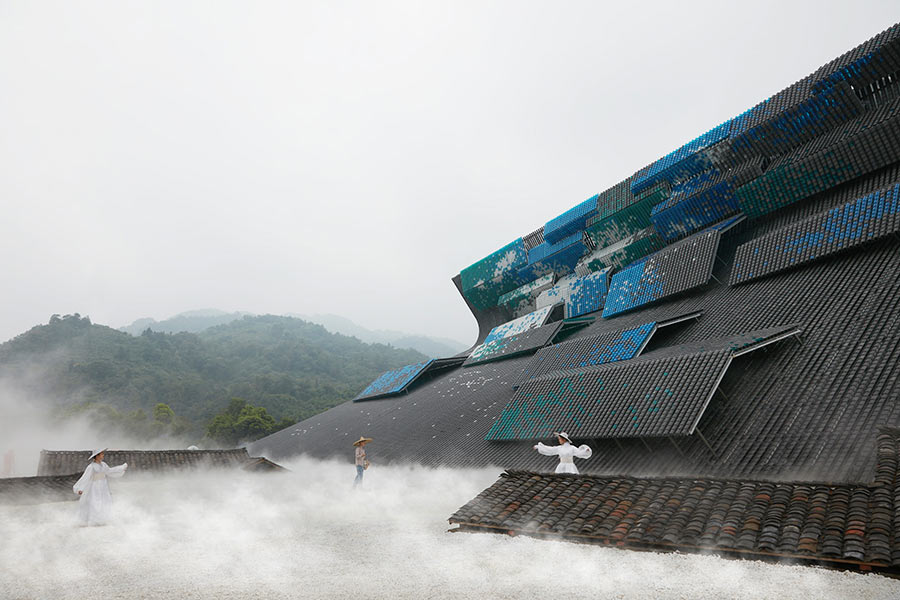 Above the ground covered with small white stones are several tile-eaves, as if the actual houses are buried inside the whiteness. With fog arising from the ground, you can stroll around to see people from all walks of life - a fortune-teller, an elderly porter, a monk sitting on the ground and four people playing mahjong on a table.
Suddenly a young woman comes up and asks: "Have you seen the sea of clouds on Mount E'mei? Do you believe the sea of clouds also have a life?"
The scene is a prelude to the recently premiered Unique Mount E'mei, which is set in the mountain in Sichuan province. And these performers represent people's lives in the sea of clouds.
After that, the audience sees a performance with holographic projection and can walk around for several immersive shows where they can watch performers closely and interact with them.