Unusual but true: Lebanon may stack up record for biggest bottle Xmas tree
Share - WeChat $15m Christmas tree in Spain may be world's most expensive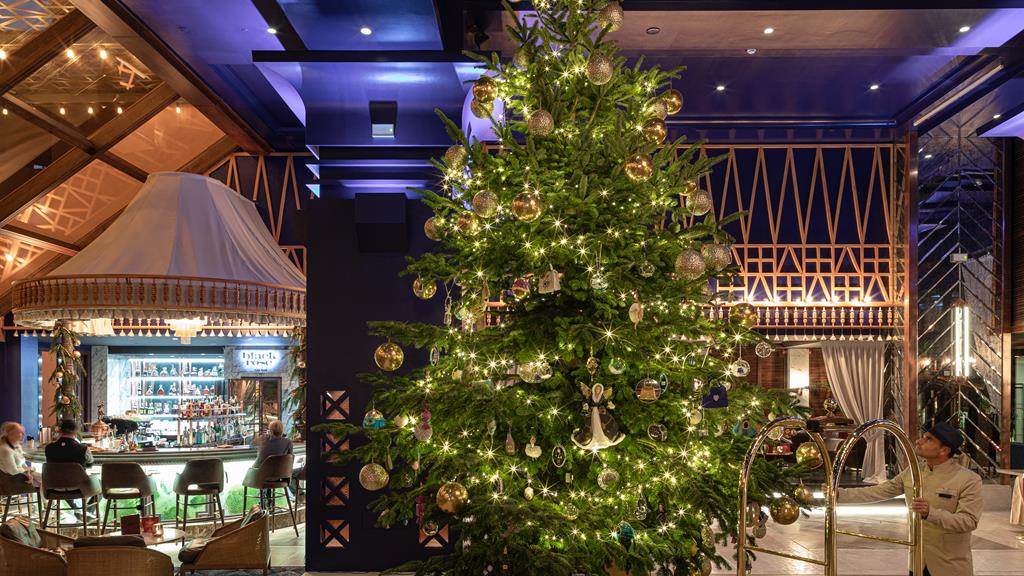 Even the simplest Christmas trees have an elegant beauty about them, but Christmas trees decked out in jewels are downright mind-blowing.
The Christmas tree in the lobby of the Kempinski Hotel Bahia, near Marbella, Spain, might actually be the most expensive Christmas tree in the world.
What guests will notice the most about the hotel's tree, created by haute couture designer Debbie Wingham, is that it's heavily decorated in diamonds -- not just regular white diamonds, but also red, pink and black ones.
In addition, the tree is decorated with precious stones, designer jewelry, and 3D-printed chocolate peacocks and ostrich eggs (which are edible).