Photographer reveals wintry world of white in NE China
Share - WeChat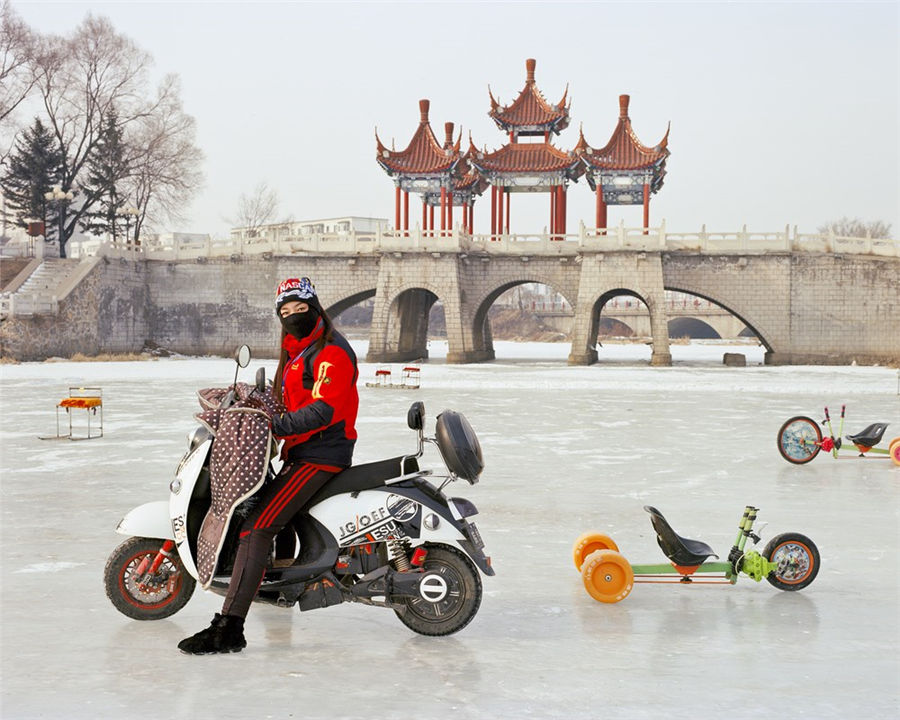 Heilongjiang River Valley in Northeast China is the most bitterly cold region in China, with long and frigid winters. The rivers and lakes start to freeze in November each year and begin to melt in April the next year. Though the lakes and rivers lose their vitality during this time, people get the chance to become closer to them.
Meanwhile, a more harsh reality is that the economy and population here keep declining, resulting in cities which appear silent and lonely.
This series of photos taken by Zhao Zhi, who now lives and works as a teacher at a college in Harbin city of Heilongjiang province, conveys the photographer's nostalgia. Zhao started creating the photo series in December 2015.